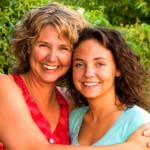 Your son or daughter is a high school sophomore, experiencing the ups and downs of adolescence, while you may be wondering what you should be doing, if anything, to begin to prepare for the college process. You don't want your student's entire time in high school to be an audition for college, but you also want to offer the right balance of guidance and preparation for the next chapter. Here are ten steps you can take, in moderation, during your student's sophomore year: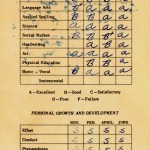 1. Prevent transcript disasters. Your teen does nor have to nail a perfect GPA to get into college (unless the goal is an Ivy or similarly elite institution); however, seek to avoid red flags where possible. Urge your student to seek extra help (from a teacher, student tutors, or paid tutors) earlier vs. later. One marking period "C" is not a catastrophe, but it is a warning signal to be aware of what is going on, do some damage control, and guide your student so that the average can be brought up to avoid a "C" on the final transcript.
2. Scout for activities and summer programs that help your student explore interests. I can recommend a few great resources as a starting point for Internet research: The Best Summer Programs for Teens: America's Top Classes, Camps, and Courses for College-Bound Students by Sandra Berger and Volunteer Vacations Across America: Immersion Travel USA by Sheryl Kane.
3. Encourage your student to seek challenge in academic areas of strength. A student need not take all AP or Honors courses. The number of advanced courses on a high school transcript is uniquely individual, influenced by a student's skill set and specific programs offered by the high school. However,  urge your 10th grader to try advanced courses in subjects in which he or she feels confident. If your student ends up struggling, he or she can drop back, but sophomore year is early enough for this kind of experimentation.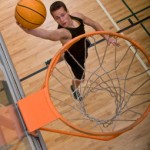 4. Help your teenager to seek depth vs. breadth in extracurricular activitities. There are three reasons for extracurricular activities: to explore interests, develop commitment, and enjoy life through expression of one's talents and interests. It is all about self-discovery, not getting into college per se. Colleges are interested in a student who is a jack of a few trades and a master of one or two. Help your 10th grader to choose "deep dives" in a few areas he or she truly enjoys (go for leadership positions, awards, higher skill levels, and creative innovation). But help your teen avoiding getting spread thin by superficial involvement in too many pursuits. Help your student prioritize and edit back superfluous activities, leading by example. A life lesson many of us parents could benefit from learning ourselves!
5. Provide clerical support. Make a file box… start collecting things that your student would otherwise lose. Test results, transcripts, awards, sports statistics, community service hours,  exemplary essays. Don't go crazy or insist on your son or daughter's involvement, just quietly do it, so everything will be organized in one place next year when you need it. Culinary Institute of America calls it "mise en place" (everything in place)…ingredients ready so you've got them right there when you need them.
6. If you do visit a campus, make it part of a fun family trip and low-key it. It is anxiety-producing for your sophomore to seriously consider the idea that high school will end and he or she will be moving away from home. Teens live in "the NOW"… so college is far away and unreal to most sophomores. But low-key exposure through a college tour or even a campus drive-through can help students file away mental pictures of what an acceptable campus might look and feel like. That's all you want right now.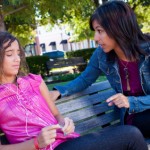 7. Build a positive relationship with your son or daughter, and choose parent-teen battles carefully. White water rapids are up ahead, and you need all the goodwill possible to preserve a loving, constructive, honest relationship with your adolescent.  "D" words like dating, drinking, drugs, driving and even depression will soon make things challenging enough. Don't add premature college pressure to that stressful mix. You will soon experience the "perfect storm" when your adolescent's normal, powerful drive for autonomy eventually collides with the college application process. Don't create it too early!  Protect goodwill: you will need it.
8. If you want to do "advanced recon" research on colleges that fit your student's interests, make it stealth research only. It is too early for most teens to care, and they have other things to worry about that are more pertinent to being sophomores. You can be quietly reading such books as The Hidden Ivies, 2nd Edition: 50 Top Colleges – from Amherst to Williams – That Rival the Ivy League by Howard Green and Colleges That Change Lives: 40 Schools That Will Change the Way You Think About Colleges by Loren Pope.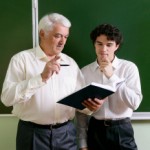 9. Encourage your student to build relationships with teachers, coaches and counselors. Colleges prefer recommendations from 11th grade teachers, but teenagers don't automatically know how to build relationships with adults. Now is when your student can learn not to hide in the back of the class...practice genuine class participation, ask thoughtful questions, advocate respectfully when there is a problem, deliver on responsibilities, and gain the confidence of adult supervisors.
10. Support your child's growth and development as a complete human being. Your student needs support for physical and mental health, getting enough sleep, eating right, and managing stress. Who is going to help with all that if not Mom or Dad? Your adolescent's life needs to be enriched in higher level dimensions: spiritual, ethical, aesthetic, social, emotional. You can help by being a caring, involved adult guide who is not too invasive but "always there" as a sounding board.