"Courage is the power to let go of the familiar." -Raymond Lindquist.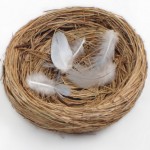 A few years back, I read a thought-provoking article in The New York Times by parenting expert Madeleine Levine, entitled "After the Children Have Grown."  Since it is that time of year again, when parents are sending their young adults off to college, I am reposting my response to Dr. Levine's premise, that it is not so easy to leave behind the "empty nest syndrome" and resurrect or launch a self-oriented personal identity and career when one's grown children leave home.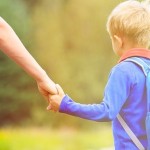 What I most appreciate about Dr. Levine's opinion piece is her honesty. While she acknowledges that her marriage and work were fulfilling after her three sons became autonomous, fruitful young adults, she also admits a sense of loss: "What I've lost is my own sense of being needed and loved beyond reason by three breathtaking, energetic, embryonic beings. Motherhood inextricably weaves growth and loss together from the moment of physical separation at birth to every milestone passed. Some part of me must have known that each move toward independence — from zipping a jacket to hanging out at the mall to driving a car — meant not only that my sons were more capable, but also that I was less necessary. And I meet this reality with far more ambivalence than I had anticipated."That articulate confession certainly resonated for me.
Dr. Levine opines that motherhood is something we mostly do on our own, without guidance for our own evolution as mothers: "We suffer from a surfeit of information on child development and a complete lack of information on mother development. 'Mother development.' The phrase even sounds odd. Despite shelves full of literature on child development, very little is said or written on the subject of how, over the span of decades during which infants grow into fully fledged adults, their mothers change in profound ways. I know that I am certainly not the same woman I was some 30 years ago when my firstborn made me a mother."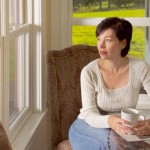 In my view, Dr. Levine's article raises insightful questions, but does not offer fully satisfying answers: "It wouldn't be that hard to make this transition more pleasant — and more productive. First of all, it would be useful if we began to think about post-parenting years long before they arrive. Imagining our future selves tends to get neglected as we focus on our children's future. But opportunity favors the prepared…In order to continue to parent our grown children well, we might usefully acknowledge and start to prepare for the separations that start early and accelerate in high school. Gracefully and gradually, we must eventually give up our front and center position in their lives, learn to be quieter, to give fewer answers and to ask more questions."
I like what Dr. Levine says about gradually adopting a more "hands-off" style of guidance as our children grow. However, I frankly do not see how we can be "actively preparing" for our empty nest parenting persona, or our new individual, marital, or career identity, with kids still at home. We can only truly live in the experience we are in today. As each young adult child leaves home, we can certainly listen to the perspectives of friends and relatives who have experienced the empty nest, learn from them, and be open to new approaches in our relationship with each adult child and in our personal identities.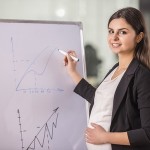 But prepare in advance? That neat and tidy concept reminds me of playing Mozart when baby was in the womb, as perfectionistic baby boomer parents once did, trying so hard to have all the i's dotted and t's crossed in advance of the chaotic "real life" experience that was about to begin, with no real clue as to how parenthood would actually be. I am also suddenly reminded of the wry observation of a father of two young twins: "Parenthood is messy."
I have been an empty nester for seven years now. By most measures, I was fortunate to flourish during this chapter. I launched a successful small business, grew in my marriage of thirty-five years, relished my relationship with my grown son as well as nieces and nephews, enjoyed weddings and baby celebrations for children of friends and relatives, savored rich, long-lasting friendships, traveled to special places, authored a book, guided young people, enjoyed the companionship of my pets, learned to paint, grieved losses of close friends and family members, and became more spiritually content. But I live now forever changed by the experience of being a mother.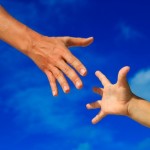 Author Elizabeth Stone once wrote, "Making the decision to have a child – it is momentous. It is to decide forever to have your heart go walking around outside your body." I cannot simply become an independent free agent again, casually closing the book on that "domestic" chapter of my life, and launch a new project as though motherhood never happened. No matter what I accomplish in the next few decades, there will always be a part of me that is living to be supportive of my son, as well as nieces and nephews, because they are the next generation who will go beyond me. My life can never simply be about myself again.
Psychoanalyst Erik Erikson described middle adulthood's key developmental task as the struggle between generativity and self-absorption. Generativity means caring about the next generation and the betterment of society. One's motivations need to shift from a survival-driven self-orientation to caring about the future of humankind, through one's own children or through service to society. This is a deep, gradual inner shift that relinquishes ego and, in the words of Deepak Chopra, replaces the question of "What's in it for me?" with "How can I serve?"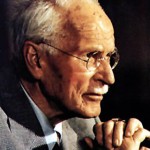 In an older post, "Empty Nester? Get a Gig–with a New Attitude", I quoted Carl Jung's perspective on the challenge of midlife: "The afternoon of human life must also have a significance of its own and cannot be merely a pitiful appendage to life's morning. The significance of the morning undoubtedly lies in the development of the individual, our entrenchment in the outer world, the propagation of our kind, and the care of our children… But when this purpose has been attained… shall the earning of money, the extension of conquests, and the expansion of life go steadily on beyond the bounds of all reason and sense? Whoever carries over into the afternoon the law of the morning, or the natural aim, must pay for it with damage to his soul…" (C.G. Jung, "The Stages of Life" 1930).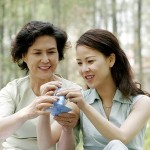 My responses to the empty nester questions posed by Dr. Levine are not simple and they are not answers. They are invitations to a much more subtle style of living, characterized by listening, acceptance, humility, patience, and grace. You will no longer be needed to stay up all night taking care of a sick infant, or lie awake waiting nervously until a teenager comes home safely from a late night out. But you will wait for other things, broader developments, over much longer periods of time; moreover,  you will always be looking forward to the progressive unfolding of your adult child's life.
It's not about getting past the empty nest syndrome. It's about accepting yet another new role and chapter of your parenthood, and your life, in which your heart will be walking, forevermore, outside your body.