"Words are easy, like the wind; Faithful friends are hard to find." – William Shakespeare.
Your college freshman will make many new adjustments, from doing laundry to managing a heavy academic load independently. In this post, I would like to focus on one absolutely essential adjustment: establishing new social connections.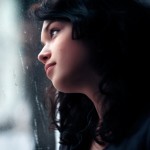 Psychologists E. Brier and S. Paul coined the term "friendsickness" (2001) as "the pressing relational challenge for new college students that is induced by moving away from an established network of friends." College freshman miss their families, but they also miss their high school friends! They miss the comfort of peers who have known them a long time, who "get" them, without their having to struggle to gain acceptance. Freshmen always have their parents and families for support. However, as researcher J.R. Stenrud has pointed out, friendships, due to their voluntary nature, are more difficult to maintain than are family ties; therefore, they often represent a more final sense of loss. The preoccupation and grief associated with precollege friendships actually prevent freshmen from investing in new relationships, increasing further the risk for "friendsickness" and adjustment difficulties. Tech communications help staying in touch, but it can also distract students from engaging in the "here and now."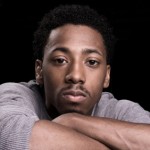 Jennifer C. Ishler, Assistant Professor of Human Development & Family Studies at Penn State, traced the phenomenon of "friendsickness" through the first year of college through female students' journal writing in her freshman seminar. Ishler observed: " [Students taking the seminar first semester] missed their friends from home and delayed making new friends at college for fear of betraying the friends they left behind. This sense of loyalty to old friends prohibited the new students from fully committing to their new college life. As a result, they did not start connecting to a new peer group, often felt lonely, and did not connect with the social aspect of their new environment."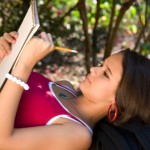 Students who enrolled in Ishler's seminar during their second semester were clearly in a different place. "[They] wrote in their journals about the new friends they had made in college, how close they had become to these people in just a matter of months, how their new friends had helped them adjust to their new environment, and how they were going to miss their new friends over the summer. Students during the spring semester came to realize that precollege friendships did not exclude the formation of new friendships on campus, but that both could co-exist."
What can parents do to help freshmen make a smooth transition from grieving old friendships to making new connections at college?
The philosophical answer is, you may not have to do anything, just be a supportive sounding board and let your son or daughter's personal experience unfold naturally. As Plutarch observed, "Time is the wisest of all counselors." By second semester, your freshman will feel more connected at school, while maintaining historical friendships. If your freshman needs help connecting, here are some ideas you can suggest: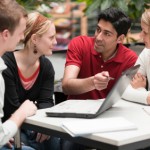 1. Take a freshman seminar first instead of second semester. Many colleges require freshman seminars now, to ensure a first year opportunity to be in a small discussion class that guarantees interaction with faculty and classmates. The  seminar is intended to counterbalance the large, anonymous lecture hall setting of  introductory courses. Doing it during the fall semester ensures that your freshman will have at least one class which is an engaging experience right away.
2. Join at least one extracurricular activity. This is obvious but essential. Your son or daughter can try something new, or enjoy an activity that has brought satisfaction and self-confidence throughout high school. Importantly, it will offer the opportunity to become connected. A "productive" social activity provides human connection with a constructive common interest or purpose, which is preferable to other kinds of social activity which have no purpose, or perhaps, less than desirable indirect purposes (e.g., binge drinking, substance abuse, sex hookups, etc.). At the risk of an eye-roll from your college freshman, keep suggesting joining one club, just one.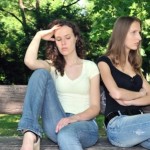 3. If a roommate situation is clearly not working out, change it quickly. It is just lousy luck, but it can ruin a freshman's first semester in college, with aftershocks for years. If there is an opportunity to change a really unpleasant situation, encourage your student to seize the chance. This is especially critical if the roommate is a substance abuser, has severe emotional problems, or if your freshman has the unpleasant experience of being "sexiled."  Your student will certainly benefit from your supportive listening ear in such a situation, but you may need to offer guidance about when to actively seek a room change versus passive endurance (e.g., advising your student to reach out to the R.A. or residence life administrators).
4. Keep a journal. Ishler found that journal-writing itself helped freshmen process the experience of  friendsickness. It is a time-honored resource for all human beings, particularly adolescents, to reflect on their experiences and personal development.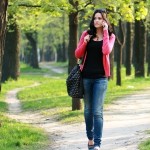 5. Encourage a "wait-and-see" attiutde. Some freshmen interpret the initial stressors of college, including friendsickness, as a reason for transferring or even dropping out. Such a proclamation can cause a parent shock and distress. (Was all that work trying to help your student get accepted to "First-Choice U" in vain?) Encourage your freshman to give it time. Meanwhile, remind your son or daughter that in order to be in the position to possibly transfer, strong academic performance is essential to keep that option open. It's a win-win if your student earns high grades and then realizes he or she still wants to stay.