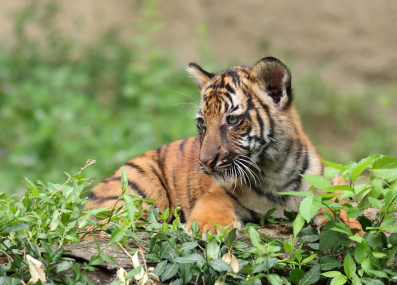 Last week's post, "Amy Chua: The Lady or the Tiger" drew heavy response from my readers. As I followed the viral web response to Amy Chua's controversial memoir, The Battle Hymn of the Tiger Mother. a plethora of new blog ideas swirled in my head. Well, at least one more.
Everybody needs a Tiger.
No, I don't mean that everyone needs a Chinese mother like Amy Chua, with her harsh, verbally abusive style. That's the side of the inconoclastic Yale law professor that we'd all prefer to jettison; in retrospect, she probably would, too.
But wait, let's not throw the baby out with the proverbial bathwater. What worked in Amy Chua's Eastern parenting approach, and what can we all learn from it? The secret of success there, in my view, is the power of one-on-one. It's the power of having an adult champion. Every child can benefit from having a passionate tutor who believes in her, who works with her one-to-one, pushes her to do her best, will not give up on her, and will not let her give up on herself.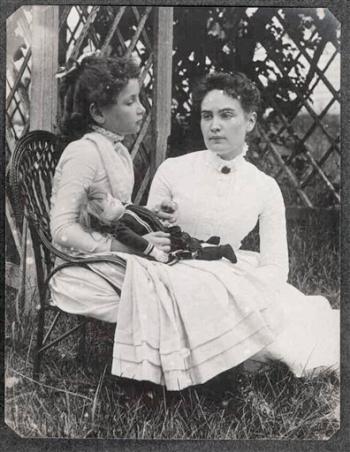 We need to look no further than The Miracle Worker for proof of the life-changing power of one-on-one. It was the intensely devoted tutor  Anne Sullivan who unlocked the power of language for deafblind prodigy Helen Keller over a century ago. As a child, I was awestruck by the persevering tough love portrayed by Anne Bancroft's "Teacher" in the Oscar-winning 1962 film, resulting in Patty Duke's "Helen" spelling water at the pumphouse.
So the Tiger does not have to be a mother, an issue raised by Carol Fishman Cohen in her recent article "Asian-Style Parenting Means Mom Stays Home" (Working Mother). I can think of multiple examples in my own family, and I presume you can, too.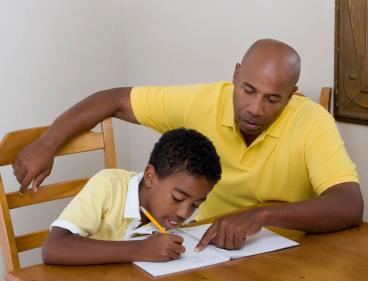 I'm a big believer in It Takes A Village to Raise A Child by Hillary Rodham Clinton. My version is that it is a village of one-on-one relationships with charismatic adults, a term coined by Dr. Robert Brooks in Raising Resilient Children: Fostering Strength, Hope and Optimism in Your Child.
Dr. Brooks explains in his excellent article, Education and "Charismatic" Adults: To Touch A Student's Heart and Mind: "In numerous studies, when resilient adults were asked what they considered to be of most importance in assisting them to overcome adversity in their childhood, invariably the first response was "'someone who believed in me and stood by me.'"
Beyond extended family, these charismatic adults included, for my son: music instructors, tutors, camp counselors, sports coaches, academic teachers and a martial arts Sensei who formed a special one-on-one relationship with him. Each adult brings his or her own gift to a young person's life. I believe every kid should have as many Tigers as possible!
When I decided to become a college consultant, I hoped to "pay it forward" to say "thank you" to charismatic adults who championed me when I was growing up, as well as the Tigers who influenced our son. In my practice and pro bono work, I get to play a rewarding third party role in guiding an adolescent's self-discovery process, influencing a teen's trajectory toward college and career.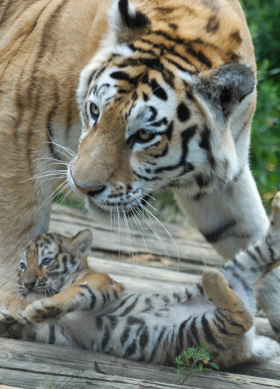 I love being somebody's Tiger!
Related posts: Amy Chua: The Lady or the Tiger, College Consultants? Who Needs'Em?, The Power of No, and Honorable Adulthood.