"A dark horse, which had never been thought of, rushed past the grand stand to sweeping triumph."  – Benjamin Disraeli.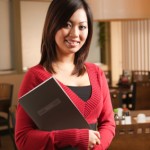 In this post, I offer  a template to help your high school student strategically select potential "hidden gem" schools for one's prospective college list. Rather than viewing the admissions process as a kind of "judgment day" that pronounces the final verdict on how well you raised your child, or how well your student succeeded in high school, I propose what I call the "restaurant analogy." In Woody Allen's classic film, Love and Death, Tolstoy-esque  Russians Boris and Sonja wrestle with Kant's categorical imperative while attempting to assassinate Napoleon Bonaparte. Woody Allen asserts, "If everyone went to same restaurant on the same evening to eat blintzes, there'd be chaos!" while Diane Keaton sarcastically assures him, "But they DON'T." What does this have to do with the college admissions process? Everything. Stay with me.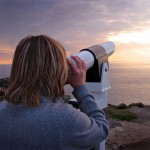 The concept of something "going viral," whether it be a trendy restaurant, a new TV series, a hot stock, or a YouTube video, is a fairly commonplace idea in the modern technological world. Word of mouth and an awareness that this new thing is the NEXT BIG THING makes people eager to experience it as well. This build up reaches a critical mass; it is powerful group psychology on a grand scale. That's what drives the stock market, the real estate market, technology bubbles, global currencies, everything. Group psychology. Should it be any surprise that such aggregate psychological dynamics could influence the college process as well?
For the past several years, U.S. News has ranked "up-and-coming" colleges. Guidance counselors, college consultants, education journalists, and families catch on to schools out there that are becoming "hot." This information trickles down to students as well. Just like a new fashion trend or music fad, rising colleges magically begin to appear on applicants' radar screens.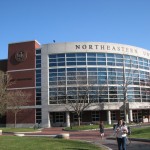 Northeastern University is a great example of the restaurant analogy. NU ranks sixth on  US News' "most innovative schools" list, cleverly repositioning its co-op intenship program as "experiential learning" to capitalize on students' new desire to gain job experience in college to prepare them for a tough job market. Further, Northeastern brilliantly offers an attractive application alternative: non-binding early action, via the Common Application with no supplemental essay. Not to mention that it is in smack in the middle of Boston, the most popular location for today's cosmopolitan, academically competitive, Northeast Corridor applicants as well as high-performing international students (NU ranks tenth on U.S. News' "most international schools" list with 19 percent of its undergraduate student body coming from overseas).  This is what I would call a "white-hot" restaurant where it would be tough to get a table at eight o'clock on a Saturday night.
Consider another great college urban center, Washington D.C., as a city of academic "restaurants." For "Georgetown lovers" who think the Hoyas are the only game in town, think again. The forces of the baby boomlet population explosion, increased expectations for college attendance, college app technology, and the huge influx of international students into U.S. colleges have combined, especially in the past decade, to make it more difficult to gain acceptance at colleges we may have considered accessible "back in the day."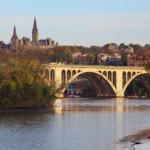 As Georgetown University has become out-of-reach for many excellent students, applicants who would enjoy college in our nation's capital are enthusiastically exploring the other great D.C. metro area "restaurants." Once they get over the idea of a linear pecking order, they realize that each school offers unique benefits for each student's individual interests. George Washington University is hotter than ever, with its prime Foggy Bottom location, its highest-internship-per-capita distinction, and strengths in business, foreign service, and medicine. Budding performing artists can find superb programs at GW, American or Catholic.  U Maryland-College Park and George Mason are nearby. Howard is still one of the country's best historically black colleges. Additionally, D.C. also has premier specialty schools such as Concoran or Galludet. There is a "restaurant" in D.C. for every appetite!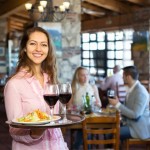 When looking for a great restaurant, it is not wise to choose the most famous place at 8 PM on Saturday night. This is a no-brainer. Maybe you go at 6:30 or 9:30 instead. Or go on a Thursday night. Perhaps you choose a different restaurant altogether, a hidden gem with an innovative new chef; it may require more research to find such a place, but it is well worth it. Or maybe you try a bistro that is a little harder to get to, that may have some inconvenience factors that will discourage other would-be patrons, such as lack of parking space or an urban location that is not gentrified enough for some. Do call ahead for a reservation–don't just show up.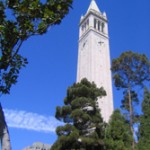 In today's competitive college app environment, families would do well to consider the less traveled path. A college consultant can help identify colleges beyond the "usual suspects," but the family needs to keep an open mind. Don't simply follow the lemmings and apply where everyone else is applying. How about a sense of geographic adventure, outside the three-hour-drive comfort zone? Some of my independent-minded New Jersey clients have been brave enough to venture abroad to McGill, NYU Abu Dhabi, and U Edinburgh, as well as U.S. schools far from home such as U Miami, College of Charleston, Elon, Wake Forest, Emory, U Michigan, Davidson, SMU, UC Berkeley and U of  Southern California, to name a few.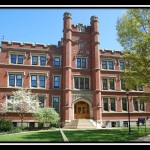 I am not saying that your son or daughter has a better chance of getting accepted to Case Western Reserve because its admission folks are desperate to acquire such a great New Jersey applicant; CWRU may or may not have an institutional objective of broadening its geographical representation. However, everybody in your teen's competitive private school class is probably not applying to this impressive, highly selective Cleveland, Ohio school, ranked 37th among national universities by US News. Most of them are, however, applying to Northeastern (ranked 47th) and American (ranked 72nd). Just think of how many competitive New Jersey applicants are NOT applying to Case Western; CWRU is also probably not on the radar screen for many international applicants (only nine percent of its undergraduate student body is from outside the U.S.). If your kid is, there just might be an opening. Geographic flexibility is like Warren Buffett choosing a less obvious, perhaps less sexy, stock, and laughing all the way to the bank…but it doesn't take a genius to do this.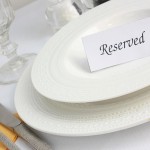 The "reservation" part of the restaurant analogy is about Early Decision. Early Decision is binding, so it is not for everybody, but it does carry an admissions advantage. Early action gives the applicant early notification, but it does not carry an admissions advantage. So if your son or daughter is applying to a "hot" school, is sure this is the dream school, and your family does not have to compare need and merit scholarship packages in the spring, Early Decision might be a good idea to consider. If your student is a senior who was disappointed with Early Action news in December, consider EDII for a school he or she feels is at the top of the January application list. If you really want that table, get a reservation.
Bon APP-étit!