"I love acting. It is so much more real than life." – Oscar Wilde.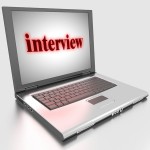 Most colleges and universities today do not require evaluative admissions interviews, but many at least "highly encourage" interviews (e.g., U Rochester, Carnegie Mellon, Case Western, Barnard, Rice), either for all applicants or for honors college (e.g., Penn State Schreyers), scholarships (e.g., Emory, Vanderbilt, Elon), or other elite programs. Admissions officers understand, however, that many applicants do not have the time or money to travel great distances to be interviewed face-to-face. Therefore, Internet technology, such as Skype™, is being used increasingly in the admissions process (e.g., Wake Forest, Pitzer, Hendrix, Oberlin, Bryn Mawr, Franklin & Marshall, Drew, to name a few). I can only imagine that the practice of using Skype for college interviewing will grow, as it has for graduate school programs and employers in recent years.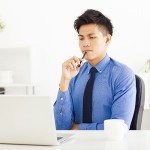 High school students are certainly experienced with using communications technology like this; many parents are still unfamiliar or intimidated by it, so if their teen has a Skype interview, it doesn't seem "real" and they let the student go off and handle it independently. But a Skype interview needs to be taken every bit as seriously as an in-person interview and, in many ways, is more challenging. I recommend that you learn your way around this technology, so that you can help your student prepare for this kind of interview, not only for college applications, but for internships and jobs in the future.
I recently came across a fantastic YouTube video about preparing for a Skype interview, produced by NDT Training Videos, which I invite you and your son or daughter to view here: SKYPE PREP.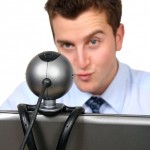 As the video clearly points out, it is essential for your student to dress as though he or she is in an actual face-to-face interview. Although the webcam only views the applicant from the waist up, I suggest dressing professionally from head-to-toe (rather than wearing campus cuddle pants and fluffy slippers), because if you "feel" professional, you will "act" professional. One's personal presentation should include make-up because, as we all know from whenever we have used vehicles like Skype or Face Time, the person on the other end can look pretty "washed out." When I see myself on Skype video calls, for example, I am absolutely horrified! A space alien would probably have more charismatic appeal.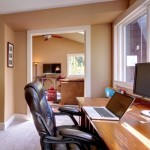 Managing one's background is essential. As a college consultant, I have "Skyped" with numerous students over the years, and their rooms are not exactly pristine professional-looking backdrops! So if your family has an uncluttered, quiet den, office, library, or living room, with a warm yet businesslike ambience, advise your son or daughter to set up there for the interview. A neatly arranged bookcase with a serene-looking plant is the best backdrop; keep in mind that less is more. Make sure there are no interruptions from noisy baby sisters, and keep barking dogs and chattering myna birds at bay.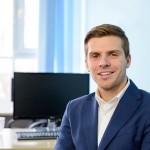 Adjust the view, lighting, sound, and other technical elements. Place the laptop on a box or large book on top of the desk or table, so that the webcam is focused on your student's face (eye-level!), not neck or top of the head. Encourage looking into the webcam (not the screen) as though making eye contact with another human being. Adjust the lighting so that it does not look like a police interrogation. Experiment with the microphone distance and volume. Keep some small, inconspicuous headphones nearby in case you need to use them to prevent an echo for your interviewer. Turn off other applications that can slow down or "freeze" the Skype program.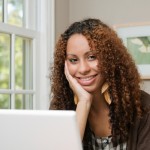 Practice via Skype before the actual interview. Your son or daughter could practice online with a parent or sibling in another location, a college consultant, or a classmate, not only to help rehearse powerful responses to likely questions and craft the message, but also to obtain feedback on how the student appears and sounds to someone on the other end! Your teen should practice speaking slowly and clearly, because online communication often has delays, and in the "real" interview it is likely he or she will be tempted to speak too fast out of nervousness.  Keep expressive hands down, out of camera range, to limit distractions. And it is always a great idea to practice smiling, rather than the awkward, proverbial "deer-in-the-headlights" stare.
Such conscientious preparation will hopefully prevent technical glitches that could ruin an otherwise wonderful interview. It is like having a "tech rehearsal" before a stage production to make sure the sound and lighting optimizes the magic of the actors' performance.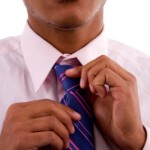 For help with the content of the interview, review my post, Acing the College Admissions Interview, or Dr. Allen Grove's excellent articles on the topic at About.com. Recent articles specific to Skype interviewing include: "13 Tips for Nailing a Skype Interview" (USA Today) and "How to Ace Your Skype Interview" (College Magazine). Position U 4 College provides resume help and interview preparation, in-person and via online technology, for students applying to college or graduate programs, as well as those seeking internships or employment. Contact us for further information.