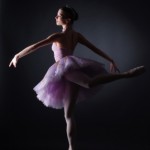 Sometimes being an artist can help you not to starve. If your high school student is gifted and accomplished in the arts, those talents may be worth money in college. It turns out, a number of universities offer arts scholarships, to attract talented students to enrich the student body (regardless of financial need). There are many possible institutional reasons for offering these scholarships, such as: an attempt to balance out a student community that may be more commonly known for strengths in science, business or engineering; an attempt to recruit the most talented artists, performers, or writers for a school already reputed in those areas; or the direction of a generous benefactor who is a patron of the arts.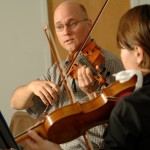 Unlike academic merit scholarships, arts merit awards often require a separate application, examples of one's work (CD/DVD, live audition, portfolio, writing sample), and recommendations from artistic instructors or directors. Therefore, it is important to learn about these scholarships and prepare for them on a timetable similar to Early Action (November of senior year). If awarded the scholarship, some schools may require the student major or minor in the field, or at least participate in a related program (i.e., ensemble), in order for the scholarship to be annually renewed. If your student is applying for a Bachelor of Fine Arts or Bachelor of Music degree, which requires an audition or portfolio and artistic recommendations from the outset, that student will automatically be cosidered for an artistic merit scholarship without an additional application. Because BFA or BM candidates who have been accepted to small, competitive, elite programs already need to be exceptionally talented performers, most likely they will earn artistic merit money, at both private and public institutions.
If your teen has artistic talent, here are some schools that should be on his or her radar screen (it's not an exhaustive list, but it's a robust start….):
(List Under Construction.)
It is most advisable to seek arts scholarships from institutions themselves (rather than external scholarships), because the financial rewards are clearly worth the effort. The above scholarships are typically worth at minimum several thousand a year, and some are worth double digits, usually renewable each year if requirements are met.
Many colleges beyond the list offered in this post will consider artistic talent as part of merit (or combined merit/need) packages offered to attractive applicants. All applicants are automatically considered for such packages, without having to submit a separate application. For more information on what your teen's prospective schools offer, check out MeritAid.com or the individual school's financial aid and scholarships webpage. To be considered for combined merit-need packages from the school, your family should submit a FAFSA and a CSS Profile.
Your teen may also want to consider applying to external arts scholarships programs. For lists, check out the following web sites: Scholarships.com, Art College Scholarships, Performing Arts School Scholarships, College Scholarships.com, Financial Aid Finder.com, College Prowler List of Arts Scholarships, College Genie Scholarships, Scholarship Hunter, My College Options, Majoring in Music, Music Scholarships.us, College Toolkit, ScholarPRO… the list goes on. However, I must offer a caveat: applying to these programs takes time. I recommend applying only if recorded audition materials, portfolio, and recommendations are already completed (for college-specific scholarships), and can be sent to more than one private program. If your student wins an external scholarship, it will probably be worth only a thousand or two, without renewability. Yes, every little bit helps, but to keep your kid sane, take a cost-benefit approach. For great tips, read Lynn O'Shaughnessy's recent blog post: "9 Things You Need to Know About Private College Scholarships."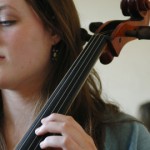 One final reason for your son or daughter to apply for merit scholarships: it is a source of pride. An accomplished writer, performer or artist has sacrificed much over the years in tribute to the Muses. Earning a scholarship, no matter how small, provides concrete recognition for not only talent, but for the countless hours spent toiling at the ballet bar, in the practice room or the art studio, when peers were playing videogames, chatting on Facebook, or hanging out at the mall. A merit scholarship carries a title (i.e., "Creative Writing Scholar") and remains on a student's resume long after graduation. Your teen can feel directly responsible for partial funding of one's education, yielding a feeling of self-sufficiency, as well as contributing to the family "team" making this enormous investment. And especially for a prospective artist, it sure is nice to graduate without loans to pay back!
P.S. If I have missed a school you know about with an attractive merit scholarship program, please comment below! I will be happy to research it and add it to the list. Related post: Preparing to Major in the Performing Arts. Related reading: The Ultimate Scholarship Book 2013 by Gen Tanabe, Creative Colleges: A Guide for Student Actors, Artists, Dancers, Musicians, and Writers by Elaina Loveland.