"Never say more than is necessary." – Richard Brinsley Sheridan.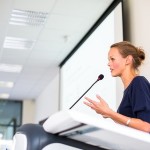 Recently, a family returned from a university information session, confused and upset about essay advice offered by the admissions representative. "Avoid the three D's," she recommended. "Death, Divorce and Disease." This cynical advice gave this family the impression that college admissions readers are not empathetic about the struggles of adolescents. I explained that admissions officers are extremely people-oriented, otherwise they would not be in this occupation. Why, then, should applicants avoid describing difficult life circumstances in their essays?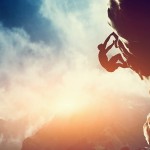 In my view, the key objective of the Common Application personal statement is to honestly communicate the applicant's distinctive strengths. If a student chooses to write about a personal hardship, it must be used to demonstrate how he or she responded to an adverse situation, and how it built character, courage, determination, or empathy. The reader must come away from the essay understanding how the applicant will constructively contribute to the college community because of the learning gained from rising to the occasion in the face of a challenging personal struggle.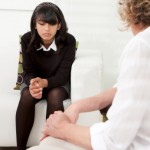 Adolescents, like all human beings, have a legitimate need for self-expression. It is an essential part of processing our experiences, a key ingredient of self-discovery and development. I am an enthusiastic proponent of all forms of self-expression, such as the arts,  journaling, honest sharing in relationships, and psychotherapy. But all private self-expression does not need to become public. The college application is certainly one vehicle of self-expression. If you do not reveal yourself in your application, essays or resume, you risk being inauthentic. Lack of authenticity not only does a disservice to the institution to which you are applying; it does you the greatest disservice of all.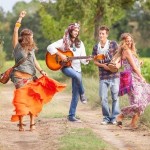 However, self-expression does not mean confession, or, as we used to say back in the 1970's, "letting it all hang out." Writing a college essay is indeed a therapeutic process; however, it is not psychotherapy. Nor should it be. When you write the essay, first consider: who is my target audience? What is my reader most interested in? Your reader is not a shrink; he or she is an admissions officer. The admissions reader's job is to be a gatekeeper, to decide whom to accept and whom to deny acceptance. A college application essay is more like a job interview than a personal diary.
Admissions officers are likely to accept an applicant who has overcome obstacles through inner drive. But if a student only writes about dysfunctional family dynamics, without evidence that he or she has risen above adversity, how does that convince the admissions officer to admit that applicant?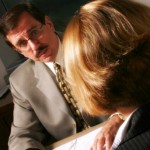 A friend of mine once worked for a senior executive of a bank in Chicago, who routinely rejected job candidates who indicated any hint of unresolved psychological weaknesses. This tough, cigar-chewing CFO used to say, "We're not running a rehabilitation center here." A job interview is not a pity party, and employers do not hire people out of sympathy. The same might be said for colleges; a college application is not unlike a job application. Admissions people are not looking for suffering teens to "cure" and set on a path to fulfillment. Rather, they seek young people who have learned from tough situations and are now ready to hit the ground running and make valuable contributions in college and beyond.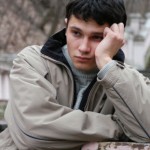 On the darker side of this discussion, no admissions person wants to be the gatekeeper who naively accepts a deeply troubled individual who ultimately becomes a threat to the college community. Thus, before submitting a dark, confessional essay, an applicant needs to consider in the position of the reader, who does not know the applicant personally. The student needs to consider whether the essay might create the impression that he or she is a troubled adolescent. I am not suggesting dishonesty; I am simply saying that there is no need to reveal your innermost personal issues to strangers in a college essay. You probably have many other wonderful experiences and qualities to highlight that will be authentic and will resonate for the admissions reader.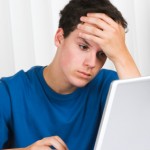 One exception is when personal circumstances legitimately explain an academic "blip." For example, if an A student suddenly got a C  junior year, because his or her parent passed away from cancer, that situation should obviously be explained. The communication is intended to overcome an obstacle to college acceptance. When the low grade is placed in perspective, the admissions officer will weigh it differently than if it just appeared out of the blue with no explanation. In the Common Application, there is an additional information section where explanations of extenuating circumstances rightly belong.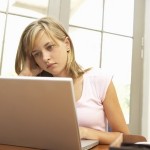 I sum up this post with a powerful excerpt from Don Dunbar's classic book, What You Don't Know Can Keep You Out of College: "Imagine this: You are asked to pick one of two strangers from the grade below you to spend the night at your house. The kid you pick will eat dinner with your family, use all your things, share your bathroom, and sleep right down the hall. In the morning you'll go to class together. One of these kids is talented and smart and seems responsible. The other one is talented and smart but seems like a selfish, impulsive third grader. Which one do you choose?…Oh, and one other thing: Making this choice is your new job, and your family will kick you out if the kids you pick trash your house. …Welcome to the perspective of an admissions person." (From Dunbar's Chapter 5: "You Seem Like a Threat," p. 59).