"A good plan violently executed now is better than a perfect plan executed next week."
– George S. Patton.
This post is the second in a month-by-month timeline for keeping your high school senior on target for the college application process through organization, which will keep the fall semester stress under control.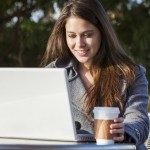 October: If you haven't yet done this, help your high school senior develop a planning spreadsheet.This is a great way for you and your son or daughter to keep track of what has been done and what remains on the docket for this month. The application process is often so complex that it is easy for something to fall through the cracks. As with most complex tasks, organization and structure can help get it under control. If your student is already organized, he or she can lead in this record-keeping; if not, you can do it with your student as a teaching exercise that will build valuable life skills.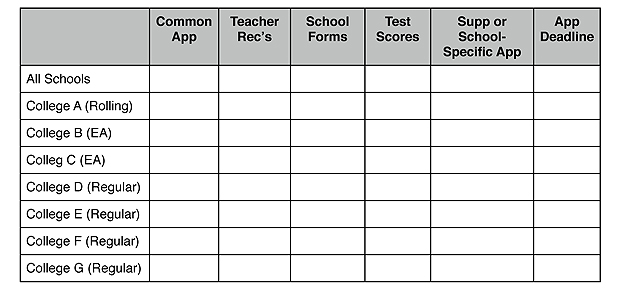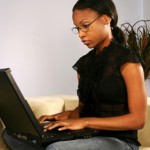 Hopefully your student has completed the main part of the Common Application and the Personal Statement.  If your high school senior has not already done so, he or she needs to request recommendations from two teachers and the high school guidance counselor. High schools generally manage that entire process centrally online through Naviance eDocs. Make sure to contact College Board.org or ACT.org to have test results sent. Even though the student self-reports test scores on Common App, it is still necessary to document those results with the official reports from these testing organizations. Do this as soon as possible to avoid "rush" fees. Once these steps are complete, your student can send an application to at least one school. Common App will indicate whether or not a Supplementary Application is required for that school. Most schools will have additional essays, at least a variation of the question: "Why University of X?" If your son or daughter is applying to elite colleges, expect multiple supplementary essays. Do not underestimate how long this task will take!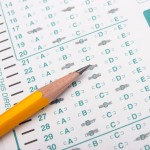 If your student is planning on taking (or re-taking) standardized tests during October or November. spring for a tutor if affordable, because senior year fall is the last chance to swing for the bleachers. If tutoring is not in the budget, do a small group session with Chyten, Kaplan, Princeton Review, or a local testing organization that does small groups. The most important part of test prep is practice, so look for a testing organization that offers multiple opportunities to do a full-length practice test under realistic testing conditions. Standardized testing can be a game-changer in fall of the senior year, if your student can improve significantly versus junior year test results. In fact, at this stage of the game, it is the only element of a student's credentials that can be powerfully changed. Obviously, your student should avoid a grade disaster in the fall, but even a 4.0 in the first marking period cannot substantially change a lackluster average for the past three years. So if you have a good plan for improving the SAT or ACT score, focus on that plan with discipline and consistency. It can make a difference!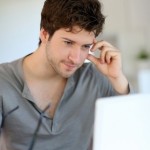 If your student is applying early decision or early action, the application to the college(s) involved must be complete by the first week in October.  Your high school's guidance department will ask to be notified several weeks ahead of the deadline, so they can coordinate with teacher recommenders, ensure that the counselor recommendation is written, and pull together the transcript, even though everything is electronic. A 11/1 deadline means all materials are sent by 11/1, not just starting an applicant file at the college. If your student is retaking a standardized test in October, check with the EA/ED school to verify whether they will accept October scores; then arrange with College Board or ACT  to have scores sent on a rush basis.
If your teenager is not ready to apply for binding Early Decision, I suggest that you be sensitive to his or her feelings. Yes, ED offers an admissions advantage, but there are pro's and con's, and it is not right for everybody. Your student may need more time to visit, digest the visits, and evolve in the search and choice process. ED II (usually 1/1) offers a slight admissions advantage as well, because the applicant is guaranteeing yield for that school, so that may be a good alternative for your family.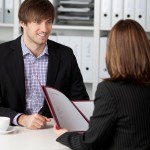 Your family will probably be visiting a college or two over the holidays if you are not Jewish or Columbus Day weekend, either for the first time or to get a second look before applying. Although not all colleges permit interviews, check to see what each school's interview policies are. Public universities do not have the staff to interview thousands of applicants; private universities and liberal arts college vary greatly in terms of whether they require or even permit interviews. For those schools that require interviews with the admissions department (i.e., Carnegie Mellon, U Rochester, Wake Forest, Hamilton), make sure you schedule an interview on campus in the fall. For most private schools, interviews may be encouraged but are optional, non-evaluative, and offered throughout the country (often with alumni) so as to not require long distance travel for applicants. If an interview is encouraged, it is a good idea. Your student will learn more about the school and will demonstrate interest, which is critical for admissions people. So schedule fall interviews, especially for the top schools on the list, and work with your student to create  a resume to use in the interview process.
Help your teen balance all the pressures now, between visiting, taking standardized tests, completing applications with essays, and avoiding grade disasters. Staying organized is the key. It's a challenging time!