"To achieve great things, two things are needed; a plan, and not quite enough time." -Leonard Bernstein.
Your high school senior is about to embark on one of the most frenzied, tense few months of his or her young life. As a college admissions consultant, I would like to offer you a month-by-month timeline for keeping your teenager on target with minimal stress.
September of Senior Year: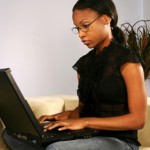 1. Create a spreadsheet. The college application process is complicated, and it will help you and your student immensely if you keep a checklist of tasks for each prospective college. Include such elements as: Application, Admission Plan/Deadlines, Essays, Resume, Visits, Interviews, Test Score Transmission, and Audition/Portfolio (if applicable). 

2. Encourage your student to complete the Common Application, the undergraduate application through which applicants may apply to nearly 700 member colleges and universities in the U.S. Urge your teenager to complete the Personal Statement for the Common App. See my recent post for a discussion of the prompts and the best way to handle each of them.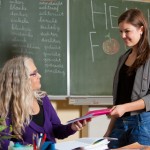 3. If your high school senior has not already done so, he or she needs to request recommendations from two academic teachers and the school guidance or college counselor. Clarify with the school counselor how school forms are sent to colleges from your high school, and what your guidance department's internal deadlines are (especially for ED or EA applications). Most schools manage that entire process centrally online through Naviance eDocs. Contact College Board.org or ACT.org to pay to have test results sent to the individual colleges and universities at least a month before the application deadline (it is your responsibility to provide documentation to the test scores you fill in on the Common App forms).
Once the above steps are complete, your high school student can send an application to at least one school (Common App will indicate whether or not a Supplementary Application is required for that school). Do not send the first application to the dream school; pick one of the more "likely" schools on the college list. I suggest one that offers early action or rolling admissions. Early notification (non-binding) will give your teen at best security and confidence, and at worst early feedback, in this tightly wound process.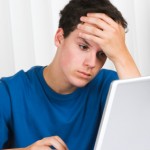 Many public institutions with early action, priority action or rolling admissions programs use their own applications rather than the Common App. But having completed the Common App, your student is well prepared to apply to these other universities. Data are essentially the same; the Personal Statement is often similar as well (they may even say it is optional, but it should still be done). Additional essays, such as "Why University of X?" are similar to supplemental essays asked by Common App colleges. One last thing you need to do before you finish this busy month: Register for any standardized testing (ACT, SAT, SAT II) in September, October, or November. If your high school senior needs tutoring or more rigorous practice, encourage that process–this is the last shot at testing before the application deadlines!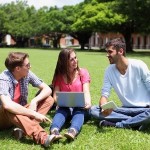 Should you visit any schools now? Certainly, if your family can fit it in, and if it will not impact your student's academic performance. It is a good idea to have visited a school before applying, for obvious reasons; also, it gives your student much more powerful, authentic ammunition for the supplemental essay prompt, "Why University of X?" Demonstrated interest is a hot button for colleges, so they do want to know that your student has actually visited their school and has serious interest in actually attending. For colleges that require or highly encourage personal interviews, you will have to visit this fall.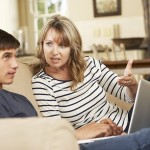 If you and your teen can accomplish these goals during the month of September, you will dial down the stress that most families experience throughout the fall semester. Try to help your adolescent focus single-mindedly on his or her own goals, rather than be influenced by the highly wired (and often wrong-headed) opinions of classmates and their families. Many teens need a little prodding on the college application process, but be careful about spoon-feeding too much. After all, if a student is not sufficiently motivated to apply to college, how can he or she actually succeed in college? Individual maturity and readiness will certainly vary, but try to send the message that this is his or her future, not yours; the responsibility ultimately belongs to your young adult.
For further insights into the play-by-play of senior year fall, check out my popular book, Navigating the Road to College: A Handbook for Parents.