"Life's under no obligation to give us what we expect." – Margaret Mitchell.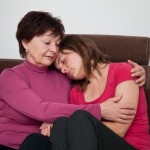 Several years ago, I created a video for my client families who have high school seniors waiting for college admissions news in December, for Early Decision or Early Action schools. My video offers encouragement and advice for those who are experiencing disappointment with the outcome and are trying to decide how to proceed. Please click here to view the video: HANDLING DECEMBER COLLEGE ADMISSIONS NEWS.
For early applicants, the white-knuckle, nail-biting suspense really sets in now. That wilderness of free-floating anxiety and acceptance stress between Thanksgiving and Christmas. It is such an all-or-nothing feeling, as though your teenager's entire self-worth and future destiny rests on a single online message on December 15.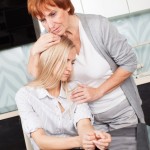 As a parent, try to keep it in perspective, and pass on your loving wisdom to your student. This is not an all-or-nothing verdict. "ED" was a college enrollment invention created by admissions departments to guarantee their yield, not for the benefits of students and families. It is a Faustian bargain that gives applicants an acceptance advantage and early relief in the tortuous college application process, in exchange for losing financial aid and merit scholarship package comparison choices and a longer incubation time for college exploration and decision-making.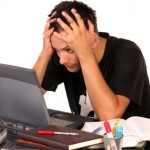 "EA" was created to help admissions people spread out their workload. But the "EA" option has become attractive to applicants who do not want to commit to a school, but still desire an "insurance policy" of good news before the winter holidays. Further, it is easy to apply to Common App "EA" schools that do not require supplemental essays. Consequently, many "EA" schools become swamped with applications in November. Deferrals are sometimes the admissions people's only choice for applications that would normally require committee discussion; the best they can do is accept those applications that are clearly in the "yes" category. In fact, some "EA" colleges now tell applicants at their information sessions that, far from being an admissions advantage, "EA" could be actually be a disadvantage.
Be realistic during this time period, and prepare your student for the most likely outcome. Was this institution in the realistic range, perhaps a slight reach, for which the "ED" advantage will likely compensate? Or was this school a pipe dream, a "Hail Mary Pass," to which your teen applied early to maximize advantage but still a long shot? You probably know the answer in your heart already.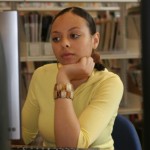 If it is indeed a long shot, help your son or daughter put it on the back burner. Emphasize that it is only one of many options. Keep your teen working on essays for Regular Decision schools. If December's decision is disappointing, your adolescent will not be overwhelmed by consequential application work required over the holidays to meet January deadlines. Help your student understand that the early game is only part of the whole college application process. If the early game does not work out, that does not mean that the college process will not work out for your son or daughter. Many applicants go back to the drawing board in January, and many more do not even apply at all until January.
Help your student to take the long view: even if there are short term disappointments, by April he or she will probably be quite pleased.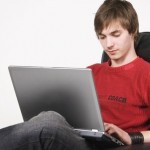 Related Posts: December 15 College News: Early Decision Acceptance,  December 15 College News: Early Action Acceptance, December 15 College News: Deferral or Denial, College Acceptances and Denials: The Best and Worst Things That Could Happen, and The College Process: Dealing with Rejection.