"Nothing is more terrible than activity without insight."   –Thomas Carlyle.
Your college student has finished fall finals and is coming home for the holiday season. Most likely, your student is exhausted from the last few weeks of stress, all-nighters, and a junk food diet. Lowered immune defenses usually mean succumbing to an inevitable flu or cold. Your son or daughter may just want to crawl into bed for the first twenty-four hours home with family. There is no better antidote to college finals than the familiarity of one's own house, room and bed, knowing that Mom and Dad are there to offer TLC, comfort foods of childhood, and laundry intervention. There is nothing more restoring than to get to be a kid again, while Mom and Dad temporarily take the parental wheel.
Every individual family experiences its own unique joys, frustrations, and challenges when a student comes home from college, but generally, one can expect at least several days of "recovery," followed by family gatherings, readjustment from college life to home life as a young adult, and then a few unstructured weeks before returning for the spring semester. These unstructured weeks offer opportunities for reflection, fresh insights, and planning to enhance the next chapter. This post examines what a college student can be considering to further one's academic and professional career during those weeks.
1. Program change (switching majors or school transfers). Winter break gives a college student the opportunity to reflect and discuss possibilities of changing (i.e., improving) one's undergraduate trajectory. The student can pose the question, "Am I in the right program?" This question should be entertained in the first two years of college, before one's major has to be declared and before switching programs could add a costly fifth year to one's bachelor degree.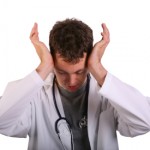 Maybe the student's current program is simply not the best match for one's aptitudes and interests. For example, a pre-med hopeful may find that required pre-clinical science and math courses are more difficult than expected, medical school acceptance appears impossible based on the grades he or she has earned so far, and/or the student no longer feels he or she would enjoy in a medical career path. That student will need time to consider different potential career goals and related majors. Or, perhaps a student majoring in economics in a university's arts and science school may decide he or she would prefer finance or marketing, requiring acceptance into the business school within that same university.
Maybe a student is dissatisfied in a small liberal arts college, and would like to pursue an academic program not offered there, such as engineering, business, architecture, hospitality, or education with teaching certification; such a situation would require transferring to another institution. This diverse range of program change situations requires careful thought, "white-boarding" pros and cons, researching alternative programs and requirements, as well as keen awareness of deadlines.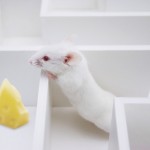 2. Academic opportunities. Over break, it is advantageous to review one's college website for opportunities that were not on the radar screen when first applying. For example, perhaps the university offers an honors program for which your student qualifies based on academic performance so far. Winter break is a perfect window for completing an application and emailing professors to request recommendations. Many colleges offer undergraduate research programs, but often they require an application and research proposal, especially if they include fellowship money or a stipend to stay on campus to conduct the research during summer.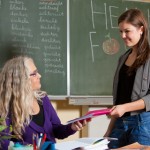 Even if your student is not interested in a Ph.D., research for a professor in one's major can set the stage for future internships and jobs, because it represents in-depth, hands-on experience in one's field, as well as curiosity, initiative, and commitment. It also is the best way gain valuable faculty mentorship. Winter break is the perfect time to peruse what research is being done in a student's major department. We are not just talking about lab science research; all academic fields offer research opportunities. Summer research programs usually have deadlines right after spring semester begins.
Early on, your college student would also do well to consider elite undergraduate credentials that could be achievable, such as Phi Beta Kappa, Omicron Delta Kappa, Rhodes Scholarship, Marshall Scholarship, or Fulbright Scholarship, to name a few. One's university may offer attractive institutional fellowships as well. If your college student is interested in earning such a credential, what has to be done now to qualify, in academics, extracurricular activities, athletics, leadership, and service? Honors do not just descend from thin air for worthy students; requirements need to be mapped out ahead of time in order to earn the necessary qualifications.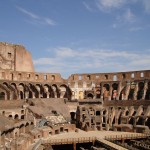 3. Study abroad and away. The Association of International Educators (NAFSA) reports that the number of U.S. students studying abroad for academic credit grew five percent, to a number representing ten percent of U.S. college graduates. On many campuses, well past half of the student body studies abroad. Many institutions offer opportunities to study in a different part of the U.S. for a summer or semester, such as in Washington, D.C., New York City, Hollywood, Silicon Valley, Pacific Northwest, New England, or the Caribbean. Some schools offer co-op programs to gain internship experience in one's field with university partner companies, a great way to explore potential jobs and build one's resume. Winter break is a good time to map out one's remaining undergraduate semesters, considering required coursework, and determine when is the best time to do study away.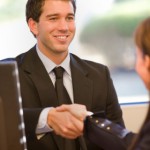 4. Resumes and internship/job search. For college juniors, it is a must to spend one's winter break preparing for a summer internship (that can turn into a permanent job after graduation). But ever since the 2008 recession, sophomores and even freshmen have been looking for internships to build credentials. If you ask your college student whether he or she has gone to career services or developed a resume this fall, you may get a response such as "no one goes to career services." You can certainly explain that the career center offers career advice, resume help, mock interviews, alumni contact lists, and access to job fairs and screening interviews  that you have already paid for within the university price tag; you expect your student to take advantage of it (or at least explore its offerings online and in-person before forming an opinion).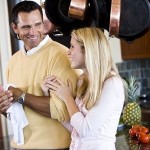 If your son or daughter insists that career services would not be helpful, you can still encourage resume development over break, either by assisting your student yourself or asking a family friend or third-party professional who knows about resumes to help. Creating a resume is as important now as the college process was a few years ago. Introduce your college student to job search advice websites, such as quintcareers.org, and careers-in-business.com, vault.com, as well as entry level job and internship websites, such as indeed.com, internships.com, and college.monster.com.
Winter break is usually about a month, or even longer if the university has a 4-1-4 academic calendar with a one-month January term. Your son or daughter can't sleep that long. With your gentle encouragement, he or she hopefully will spend the time productively.