"Our patience will achieve more than our force." -Edmund Burke.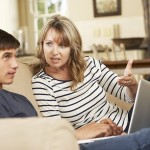 Years ago, I sat in a New Jersey auditorium listening to a Vanderbilt University roadshow information session. The young admissions representative and Vandy alum was also a graduate of Delbarton, a premier local private high school, and was therefore entrusted with New Jersey prospective applicants. While offering advice on essays, he left us with these memorable words: "If an essay sounds like it was written by a forty-five-year-old attorney, it probably was." I cannot tell you how many times his words have reappeared in my mind while working with families as a college consultant. I spend countless hours with my young clients, brainstorming essays, trying to draw out what teenagers authentically feel about their topics.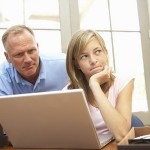 An essay's evolution usually involves input from English teachers, school counselors, and family members, which results in an even more polished essay. It is desirable to read one's essay to several audiences; getting multiple reactions can help the writer tweak the tonality before sending it to a college. Occasionally, however, too many cooks spoil the broth; the writer needs to be aware of the danger of trying to please too many masters. The worst possible pitfall is "pen-in-hand" editing by the parent, better known as "re-writing."
Why is "re-writing" a pitfall? At the extreme, it is unethical. Take a look at a statement the student must check before signing the Common Application: "I certify that all information submitted in the admission process—including the application, the personal essay, any supplements, and any other supporting materials—is my own work, factually true, and honestly presented…" Does that mean that you cannot have an English teacher review the grammar? No, in my view, checking the mechanics with a knowledgeable expert is part of being a conscientious applicant. But when parents start "re-writing," it becomes a slippery slope.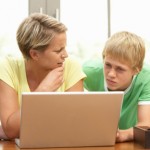 Even a sprinkling of well-intentioned re-writing could call the student's authorship into question.  You don't think admissions people can tell the difference between a high school writer and a parent? Think again. Reading essays is what they do for a living! If your teenager does not have stellar verbal skills, as evidenced by lackluster English grades or SAT scores, but his or her personal statement reads like a Pulitzer prize-winning novel, don't you think the admissions reader will raise an eyebrow? If the student's academic record is incongruent with the essay, the admissions reader could doubt the veracity of just about anything on the application. It is not worth it to raise such a question in order to submit a better essay.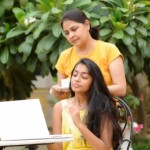 According to the National Association of College Admission Counseling (NACAC)'s State of College Admission 2014 Report, 22 percent of all admissions officers say that essays are "of considerable importance" in the admission decision. Essays are clearly more important to private institution admissions officers (26 percent) than to public university admissions officers (14 percent). This is because state schools do not have the staff to give essays as much attention as private colleges and universities. However, 14 percent of state school admissions officers do say that the essay is "of considerable importance," so at least on the margin, essays can make a difference even for state school acceptance.
That said, there are abysmal essays that negatively influence the admission decision and home runs that positively affect the decision; most essays, however, are somewhere in between. My own feeling is that if a student's academic record is not in line with a school's requirements, an essay will not make a huge difference. If the student has the requisite academic record, or is within striking distance, it may be a tie-breaker, but the essay should not be expected to carry a disproportionate burden.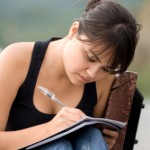 I share these thoughts with parents who are tempted to wordsmith their teen's essays ad nauseum. Even if excessive wordsmithing does not raise questions of authenticity for the admissions reader, it may make the teenager feel inauthentic. The last thing you want to do is deflate your student's sense of ownership. After all, it is a critical rite of passage for a young adult to think for oneself, and speak for oneself. The essay is one of the few opportunities for a student to speak in his or her own voice in this often depersonalizing college process. So for God's sake, let your son or daughter speak: in genuine, natural, naive teen-ese. Believe it or not, admissions readers can interpret the native language of teenagers, without an adult's translation into a pristine, three-point business memo. (And kidspeak is so much more interesting!)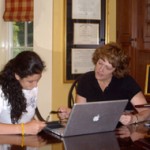 To offer further insights, I am sharing a college essay segment from a recent interview I did last year on Hometowne TV, a local access cable network based in Summit, NJ, hosted by Myung Bondy. You can find additional segments of this interview covering a number of key college application topics on my YouTube channel.