"Nowadays people know the price of everything and the value of nothing." – Oscar Wilde.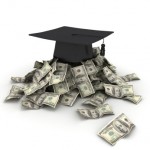 As any parent with a child in college will tell you, the cost of higher education has skyrocketed over recent decades and has become unbearable for American families. According to FinAid.org, tuition inflation has been double the general inflation rate in recent decades. College Board recently reported that public university tuition and fees are growing at a slightly higher rate than private colleges, but let's face it, the type of institution with the worst sticker shock is still the private four-year college or university.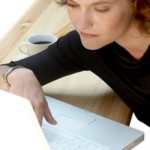 For the 2015-16 year, the total average private school cost (tuition, fees, room and board) was $43,921, versus public school total costs of $19,458 (in-state) and $34,031 (out-of-state). And plenty of private institutions cost more than $50K annually, a price tag of almost a quarter of a million bucks for your kid to graduate from college. In a rational, free-market world, paying $176K ($44 x 4) for four years tuition at a private institution versus $76K at an in-state public school should buy $100K more of some kind of educational utility. What kind of extra benefits should a consumer look for in a private college or university that might justify paying almost a hundred grand more over the course of four years?
In my view, private institutions should offer some combination of the following two benefits so as to justify the spectacular incremental cost versus public universities: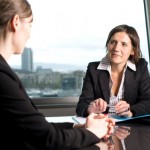 1. Salability of the credential. This benefit could derive from the institution's overall prestige, brand name recognition, and reputation for educational quality.  It could also derive from an exceptional, well-respected specialty program within the university for the student's chosen field of study, even if the overall institution is not as highly distinguished. It could even derive from a first-rate career services program, enthusiastic alumni network, and proven ability to draw employment recruiters to its campus, which could bolster the student's future job prospects. All types of institutions can offer a salable credential; if you are considering a specific private college or university over a state school, make sure you feel you will be getting your money's worth in terms of incremental salability.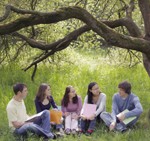 2. Transformative power of the undergraduate experience. Loren Pope, the late New York Times education editor and college placement expert, wrote extensively about what to look for in his book: Colleges That Change Lives: 40 Schools That Will Change the Way You Think about Colleges. Pope described these colleges as having "a familial sense of communal enterprise… a faculty of scholars devoted to helping young people develop their powers, mentors who often become their valued friends."  These schools, listed at ctcl.org, are almost all, not by accident, small, private liberal arts colleges.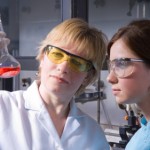 A good rule of thumb in deciding whether a school can offer a transformative experience is the student-faculty ratio. Most über-elite privates (Ivies, Hidden Ivies), liberal arts colleges and research universities alike, boast favorable ratios in the 8:1 range. Once you search below, say, the top thirty schools in U.S. News' rankings for liberal arts colleges and national universities, it is the small, private liberal arts colleges that begin to show true student-faculty ratio advantages versus other types of institutions of comparable ranking.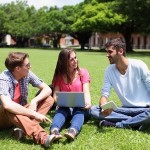 For example, Boston College (private), ranked #30 among national universities with a 34 percent acceptance rate, has a student-faculty ratio of 12:1.  College of William & Mary (public–sixth in Kiplingers best value publics), ranked #34 among national universities with 33 percent acceptance, has the same exact student-faculty ratio,  12:1. The difference between the two schools' 2015-16 tuition, fees, room and board costs is $11K (assuming out-of-state tuition for William & Mary). Why would a family pay $10K more a year for a school with the same student-faculty ratio? Is being near Boston worth $50K?
In contrast, Ohio's Kenyon College (private), is ranked #25 among liberal arts colleges with 25 percent acceptance, and its student-faculty ratio is 10:1. The difference between 2015-16 tuition, fees, room and board for Kenyon versus William & Mary (out-of-state) is $10K. It may be reasonable to pay $10K more a year for a school with a significantly more favorable student-faculty ratio.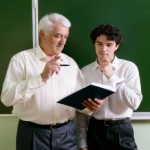 There could be many other reasons why a student might choose the private university in this particular example, such as preference for an New England location and urban environment, the Boston caché, interest in a school-specific program, or a Catholic background. I am simply considering at one variable, student-faculty ratio, to demonstrate my point about the possible quality of the undergraduate experience. My point is that if you are going to pay thousands more for a private institution versus a public school that might be in your child's choice set, ensure a high quality undergraduate experience by seeking out schools with strong student-faculty ratios. Your best bet for favorable student-faculty ratios is a private liberal arts college.
Beyond the ratios, liberal arts colleges focus more on the undergraduate by definition, because they generally have no graduate or professional students; undergraduates can therefore garner more opportunities to do research with professors. Moreover, the tiny size of most liberal arts colleges (approximately two thousand students) creates an intimate, nurturing learning community conducive to mentoring relationships with professors and collaborative, familial relationships with fellow students.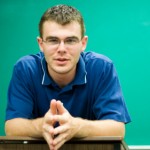 Can a high quality undergraduate experience be attained in a medium to large private or public university? Yes, but the student must take greater responsibility to create that experience. The student will need to seek out ways to "make a big school small" through honors programs, elite academic departments, or residential college living situations. The undergraduate will need to distinguish oneself from freshman year on, sitting in the front of the class, taking advantage of faculty office hours, volunteering to assist one's professor with research. Such an extraordinary student will be able to create a high quality educational experience with a public school price tag–what a deal!
I recommend that all college students take the initiative to make the most of their experience, whether public or private. But if you're going to pay more, make sure you're getting your money's worth.