While your high school junior prepares for standardized tests and works on keeping grades up in challenging courses, what should you be doing to prepare for the college process?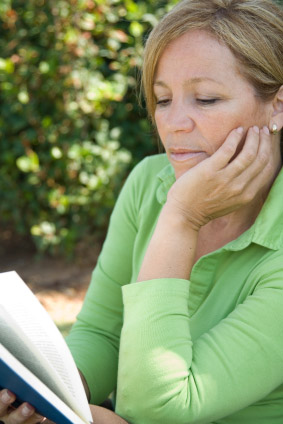 READ.
Keep discussions about college to a minimum until midway through your student's junior year. Your son or daughter will get sick of the subject soon enough. Just do your homework, to support your teen and be able to calmly and accurately answer his or her questions about the college process when they arise.
MY READING LIST (in no particular order):
How To Be a High School Superstar: A Revolutionary Plan to Get into College by Standing Out (without Burning Out)
by Cal Newport. The "study smarter, not harder" expert gives great practical advice that will help your high school junior shine in the year that matters most. Professor Newport's idea is not to check all the boxes, but to urge your student to do one or two exceptional things.
The College Solution: A Guide for Everyone Looking for the Right School at the Right Price (Second Edition) by Lynn O'Shaughnessy. The higher education financial journalist shows you how to build affordability into the college search from the outset. Check out Lynn's eBook, Shrinking the Cost of College, and her blog, The College Solution.com.
Admission Matters: What Students and Parents Need to Know About Getting Into College by Sally S. Springer, Jon Reider & Marion R. Franck. One of the best "how to" college process cookbooks around. Like a wise jungle guide to an intimidating landscape.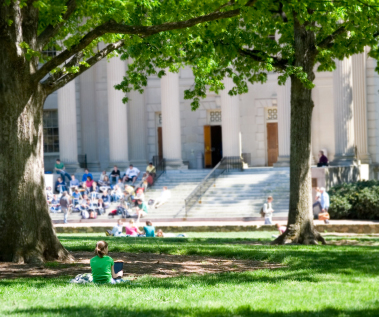 The Hidden Ivies, 2nd Edition: 50 Top Colleges-from Amherst to Williams-That Rival the Ivy League by Howard Greene (Greenes' Guides). The classic guidebook has finally been expanded and updated! With Ivies become increasingly less accessible to all but the most exceptional students, it is important to become aware of a broader range of excellent, elite institutions.
Colleges That Change Lives: 40 Schools That Will Change the Way You Think About Colleges by Loren Pope. Pope's proposition is that college should be a place for personal growth and transformation, through engaging academic projects and relationships with professors and students, rather than an elite "status symbol" or a way to get your ticket punched. Also take a look at the ctcl.org partner website. This book is especially helpful for families who are trying to figure out how to help a B student find a best-fit college where he or she can thrive.
A is for Admission: The Insider's Guide to Getting into the Ivy League and Other Top Colleges by Michele Hernandez. Gain an understanding of unique characteristics of the admissions process in the Ivy League from a former Dartmouth admissions director.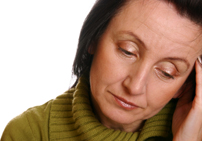 Right College, Right Price: The New System for Discovering the Best College Fit at the Best Price by Frank Palmasani. Financial considerations need to be an integral part of the college application strategy, not an add-on next year. This book helps you determine the real cost of a college (after scholarships, work study, loans, etc.) before you even begin to apply. Palmasani walks you through four key steps:
Calculate exactly how much you can afford to spend on college.
Find great colleges you can afford.
Understand the ins and outs of the financial aid process.
Choose the right college and avoid excessive debt.
College Match: A Blueprint for Finding the Best School for You by Steven R. Antonoff. A great starting point to help juniors figure out what they may want in a college. Rather than "how to get in," this book offers an emotionally healthy approach to help adolescents to discover their own personal preferences and determine what to look for in the college search.
The Best Summer Programs for Teens: America's Top Classes, Camps, and Courses for College-Bound Students by Sandra Berger. Your teen will have one more summer to explore academic or extra-curricular interests before applying to college. Be on the lookout for great opportunities.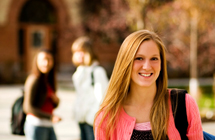 The Insider's Guide to the Colleges 2015: Students on Campus Tell You What You Really Want to Know, 41st Edition by Yale Daily News Staff. Student opinion with a balanced perspective. Without stereotypic caricatures, this book offers a firsthand look at the academic atmosphere and the social culture of numerous colleges and universities.
Fiske Guide to Colleges 2015 by Edward Fiske. The must-have reference for every college-bound family's bookshelf. And for finding schools that offer (and are known for strong programs in) the major an applicant is interested in pursuing, purchase the uniquely useful book, The College Finder: Choose the School That's Right for You! by Steven R. Antonoff, with partner website CollegeExpress.com.
Related posts: Parents of High School Juniors: Navigating the Road to College, Why Juniors Should Visit Colleges on Winter and Spring Break, High School Testing Strategy and Timeline, Should I Take the SAT, the ACT, or BOTH?, What Is Important to Colleges? Top Ten Factors.