"Growing up is a process, not an event." – Paul B. Jamison.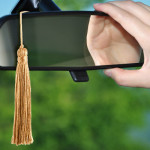 The head of the Northern New Jersey high school my son attended years ago was a wise and witty woman. I well remember how she warned parents of what to expect when "senioritis" would eventually hit our own teens. In fall of 12th grade, we were so worked up about college applications, we never expected that the dreaded senioritis malady would ever really come. "One day your kid will be so agreeable, responsible, and grown up, making you feel bittersweet about the eventual parting," this wise woman would say. "The next day he will be so obnoxious you can't wait for him to leave!"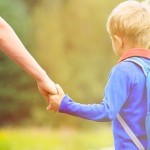 A nod to the schizophrenic winter and spring to come. A recollection of long ago, when our children courageously sought the adventure of the preschool playground,  then scurried back to cling to Mom's hand just when she was about to drive away. Those transitional periods as a growing child encounters each new situation, with its confusion, frustration and mixed feelings, was described by psychologist Jean Piaget as "disequilibrium."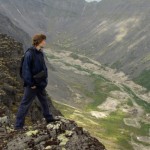 "We invented senior projects to combat senioritis," our head of school explained. "After AP exams are over in May, the seniors see no reason to be on campus. And we don't want them there! We don't want juniors catching their contagious ennui. They are feeling their new powers, as almost-grads, and want to flex their muscles. So we give them an independent project to conduct off campus. They return before commencement to present results to their peers."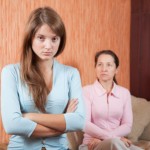 The Launching Years: Strategies for Parenting from Senior Year to College Life describes the "fall flurry" of applications, followed by "winter limbo and spring flings." Authors L. Kastner & J. Wyatt explain why senioritis happens now: "Although twinges of senioritis surface sporadically over an extended period, it's typically at its worst once applications are finished…seniors are freed up to express directly other feelings related to launching that have been pushed aside" (p. 47 ). They identify three hallmarks: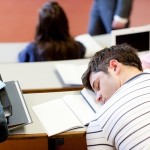 "1. An Academic Slump. Every college counselor and admissions representative warns seniors to keep up their grades during winter and spring, but no matter how many times they hear, 'Your grades still count,' seniors feel battle fatigue for school" (p. 48 ).
"2. 'Blahs' to Everything …A blanket of weariness and ambivalence can descend on their world. Sick of everything and everyone, many disengage…friends are a little annoying…The old sameness isn't there because they feel themselves changing… the disconnect among some peers is often followed by bonding madly with them around graduation" (pp. 48-49 ).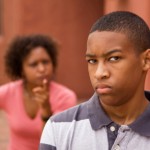 "3. Power Surges. Think back on the defiance of the 'terrible twos' and the bridling behaviors of middle school. Winter of senior year signals another onset of a push for autonomy. Just as a two year old… informs her parents, 'You're not the boss of me,' 18 year olds spar with their parents during transition to adulthood, as if to say, 'I don't want to answer to you anymore.' …Well-adjusted adolescents survive periodic risk-taking, but this is also a time for parents to keep a watchful eye" (pp. 49-50).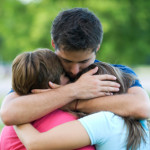 The authors wisely observe that parents, and in fact, the whole family, can contract senioritis as well. "Parents can no longer escape the stressful realization that it's the beginning of the end of their child-rearing years. Many are dealing with their own midlife issues (jobs, health, loss of youth) and..elderly..parents" (p. 50). We also tend to forget the impact on siblings, who "balance a love hate relationship with older brothers and sisters, may panic at the prospect of being alone at home" (p. 50).
This book offers insightful observations such as, "The compulsion is for parents to work overtime to put finishing touches on their children before leaving home" (p.51), and tactical advice given the level of the senior's maturity and sense of responsibility. But the most essential tool for surviving senioritis, I feel, is awareness that this is a natural, transitional process.
Flexibility will not make it painless, but will ease the struggle somewhat. Remember that after this roller coaster ride is over, you still want to salvage a relationship with your son or daughter. This may mean biting your tongue, taking the high ground, and above all, listening with love. Ultimately, you will forge a new relationship with this emerging young adult who is sometimes hard to recognize, especially senior year.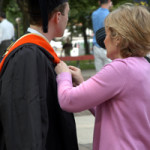 After my son's high school commencement ceremony, he made rounds with teachers and peers, touching base with me only to hand me a plastic cup after finishing his Coke. I jokingly mentioned the incident to our head of school, bemoaning the fact that this "grown-up grad" was still handing me his trash, just like preschool. She smiled wryly and said, "And as long as you keep accepting it, he'll keep giving it to you." There is always more to learn in the ever-evolving relationship between parents and their growing children.