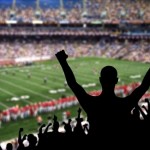 Hollywood's myths about college life, dramatized in Greek/party movies, such as Animal House, Van Wilder, Old School, Road Trip, and Back to School, and NCAA Division I oriented athletics films, such as Rudy, Glory Road,  The Air Up There, The Program, We Are Marshall, and The Blind Side, have certainly colored our children's picture of what the American college experience is all about. Our teens have also been raised watching college football and basketball on multiple cable sports networks, and it must be difficult for them to imagine a university experience without the big game on Saturday afternoon, or without a connection to a winning championship team headed for a national bowl or March Madness. As a college consultant, time and again I hear high school students say, "I've got to have the real college 'experience' !"
Sometimes parents are more practical than students, piping in, "That's fine, as long as you can get a job when you graduate," but often parents themselves agree that they do want their teens to have that all-important college experience. I understand what they are talking about, and there are certainly some exciting aspects of what we think of as the traditional American college experience. However, some of the "college experience" expectations are problematic; in this post, I invite readers to challenge the college experience myth.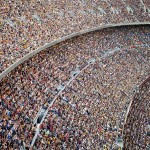 Let's start with the word BIG, because many students who say they want the "college experience" express a preference for a "big school." What does BIG really mean? I understand that by the time a teenager is a senior, his or her high school usually feels smotheringly small, whether it is an average size public school or a tiny independent school. The student is simply tired of the same group of peers with whom he or she has grown up, burnt out on the same old dramas, longing for new faces, and perhaps hoping for a chance to reinvent oneself. That itch is often mistaken for the need to seek an enormous university; however, will your kid thrive in a large school environment?
To help decide, let us compare several excellent institutions not only in terms of pure undergraduate population, but in terms of the feeling of "size" in the classroom, in a way that meaningfully affects a student's daily academic life. It is ironic how, when families talk about the college experience, they consider location, spectator sports, Greek life, and campus/facilities "wow" factors,  but they often ignore the core academic aspect of the college experience.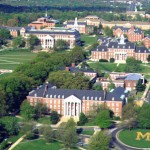 First, consider a large public research university, say, the University of Maryland at College Park. According to US News & World Report (2012-13), the number of undergraduates enrolled was 26,775. With graduate students, the total student population was 37,580, easily the size of a mid-sized town. UMD's student-faculty ratio was 18:1, while 34.7 percent of its classes had fewer than twenty students and 16.3 percent of its classes had more than fifty. A public institution such as UMD maximizes efficiency, to deliver a reasonable education for a relatively affordable tuition ($9K a year for in-state residents and $27K for out-of state students), but this approach translates into a classroom experience that may make a student feel rather anonymous. Most large public universities offer opportunities to make a big college small; University of Maryland's Honors College accepts only 1,000 students a year to create a more participation-based atmosphere among highly motivated students.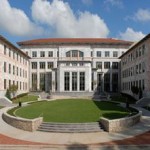 Second, look at a medium-sized private research university, say, Emory University. According to US News & World Report (2012-13), the number of undergrads was 7,441. With grad students, the total population was 13,893, larger than many small towns. Emory's student-faculty ratio was 7:1, while 65.6 percent of its classes had fewer than twenty students and only 7.6 percent of its classes had more than fifty. A private university emphasizes meaningful classroom experience, of course, albeit at a cost which has become rather steep; Emory's tuition was $42K in 2012-13. But most of a student's classes are smaller than the typical high school class, more likely to encourage consistent attendance, participation, and discussion. From the standpoint of spectator sports, Emory is NCAA Division III, with a scholar-athlete philosophy, and has no football team (you heard me right). But some Div III schools do have football teams, and some medium-sized private universities have Div I sports.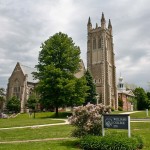 Third, consider a small, elite liberal arts college, such as Williams College. According to US News & World Report (2012-13), the number of undergraduates enrolled was 2,053. Some high school seniors are shocked when I suggest a college with only two thousand students. Small liberal arts colleges typically have a minimal number of grad students (if any), to focus on the undergraduate. Williams' student-faculty ratio was 7:1, while 70.8 percent of its classes had fewer than twenty students and only 3.6 percent of its classes had more than fifty. A liberal arts college emphasizes meaningful classroom experience, at a dear price; Williams' tuition was $45K in 2012-13. Compared to a private university, a liberal arts college offers the benefit of professors who focus on undergraduate participation both inside and outside the classroom. For example, since there are no grad students, undergrad upperclassmen get more opportunities to become teaching assistants and research assistants. From the standpoint of spectator sports, Williams is a Div III school–with a football team (New England Small College Athletic Conference).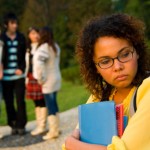 Moreover, I recommend that if your teen expresses a desire for a "big" college experience, try not to accept it at face value. Probe to find out what your son or daughter is truly seeking; clarify what college size categories really mean in terms of daily academic experience. Your son or daughter may be asking for "big" simply because of high school classmate fatigue, tired of all the students with whom he or she has grown up, hence reactively demanding a college experience where he or she will never bump into the same student twice. Not a good criterion for choosing higher education.
Most importantly, consider your student's academic strengths and weaknesses. A self-motivated, independent, grounded go-getter will be able to stand out even in a large university setting, seek out professors for research opportunities, and navigate a large bureaucracy that does not make advisory services user-friendly. Frankly, a self-directed student would thrive anywhere, but will also benefit tremendously from a smaller school's more intimate classroom atmosphere and professors more focused on mentoring undergraduates.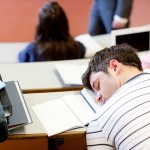 If, at the other end of the spectrum, your student is not self-disciplined, will he or she consistently attend 8 AM survey classes in auditoriums holding 300+ students, where no one even notices whether your college freshman is there or not? Will your student simply get lost, drift along without a compass, or worse yet, sink into quicksand without the personal attention required to nip academic, career advisory, or social/psychological/lifestyle problems in the bud? If you are a cost-conscious parent, remember that a fifth year of college to compensate for lack of academic direction is costly, on many levels.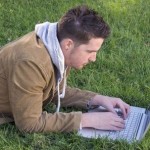 Despite our media and culture driven ideas about the big American college experience, it is up to parents to keep in mind what the purpose of higher education is. There has always been a debate about whether the primary focus should be obtaining a marketable skill or developing a broad, rich, intellectual foundation that engenders critical thinking. In a tough job market, the value of marketable skills naturally becomes more salient in the minds of many families, especially with the cost of higher education skyrocketing. But whether one leans toward the credentialing/job skill side or the Renaissance/intellectual side of higher education, most people would agree that its purpose is not for our children to enjoy a four (or five) year resort at their parents' expense, with a strict diet of spectator sports, partying, and sleeping late.
Related posts: Public vs. Private Universities or Liberal Arts Colleges,  First "College List" Question: Public vs. Private University,  Private Universities and Liberal Arts Colleges: Make Sure You Get Your Money's Worth,  Colleges for B Students, and Freshman Year of College: Out of the Frying Pan, into the Fire.