"Follow your heart but take your brain with you." – Alfred Adler.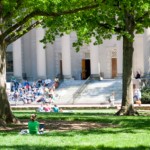 A few years back, I participated in a whirlwind tour of MidAtlantic colleges, accompanying a good friend and her daughter, a rising high school senior. On the drive back, the three of us made a list of ideas that would make campus tours less painful and more productive for college-bound teens. My friend's articulate daughter made some especially insightful suggestions that I continue to share with clients: they are definitely worth a listen!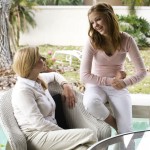 Wait for your son or daughter to absorb the experience and express an opinion before you give yours. If you speak first, you will either inhibit your student from forming an impression or expressing oneself authentically. He or she may attempt to emulate your point of view, or take a contrarian stance, depending on your relationship dynamics. One key benefit of the college process is your teen's discovery of how to combine subjective emotional impressions with rational data and make his or her own decisions. Don't deprive your student of that experience by "jumping the gun" and expressing yours first. Open-ended questions, such as, "What did you think of the dorm room we saw?" or probes, such as, "Tell me more," will help your student reflect, open up, and volunteer honest opinions.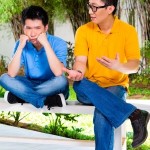 Try not to embarrass your student by questions you ask in public. For some teenagers, just having their parents with them is a cringeworthy experience. Parent-teen dynamics can certainly become a distraction, and get in the way of the teen's need to focus on the key question, "Can I picture myself here for the next four years?" Remember the famous Dave Barry quote: "To an adolescent, nothing is more embarrassing than a parent." Try to keep a low profile on these college tours, and let your son or daughter ask the questions and form the impressions. After all, it is your student who is going to college.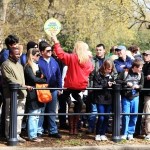 Encourage your student to ask subjective questions of the tour guide. In a natural way, without putting the tour guide on the spot, families can ask questions that elicit a genuine, personal response. Rather than asking factual questions like "What is the undergraduate enrollment?" ask, "How does the school's size feel for you?" or "How do you like the college town surrounding the campus?" Although the tour guide is only one student, he or she is pivotal to the impression your teenager forms about that college community. The more a tour guide can be encouraged to offer an authentic picture of what life at this college is really like, the better.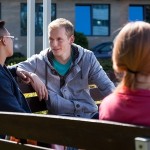 Practice the art of observation. Grab a meal on campus. Encourage your son or daughter to look, listen, and get a feel for the atmosphere. How are students dressed and what are they talking about? Do they seem to be from diverse backgrounds? Do they seem like kids that your teen would enjoy "hanging out with"? Check out bulletin boards and the student newspaper. What seems to be important here? Political activism? Local community volunteerism? Spectator sports? Greek life? Parties? Graduate school? Research? Careers? Your teen needs to practice the art of being an anthropologist, keenly observing this particular college's "culture" and trying to assess his or her fit within it. Taking notes in a campus visit journal will help your student record and remember those all-important raw observations.
Use your GPS, not the college website's directions. Remember the old saw about meeting the realtor at the house, rather than driving there with her? This way you can drive around to get an accurate picture of the neighborhood, not just what she wants you to see. We discovered by accident that the website may lead you through the loveliest, safest part of a community, but not give you a full picture of the school's surrounding neighborhoods.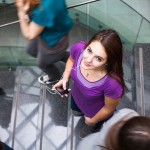 If your teen gives the school a "thumbs down," accept the verdict and ask if he or she can describe the reasons. It is essential for a young person to be able to articulate why he or she doesn't like a campus, as much as why he or she does like one. This helps form decision-making standards in one's head, against which future choices can be measured. It is not necessary to try to change your student's mind if he or she just plain does not like a school. Your student is learning to listen to oneself, which is an important outcome of the college process. Think back on your own experiences looking for a new house or car; what you did not like taught you as much as what you did like, and that learning eventually led you to a purchase that made you happy.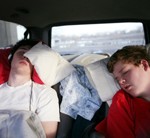 Make it fun. Stating the obvious, try not to make campus trips onerous. If you need to bring younger siblings, tie it into a family weekend in the area. School websites list local things to do, along with lodging and restaurants.  Another approach is NO siblings, especially if they do not get along. Let your teen bring a friend looking at the same colleges, or go with another family. It makes campus visits a little bit more bearable for teens—anything is better than being trapped alone with their parents!
College preference an evolving process. The college process is center stage in your family's life for about a year. Your teen's feelings may change over the course of that year. A college or university that your student has ruled out at first may gain more appeal later on, after seeing many schools. It's a moving target and that is just fine.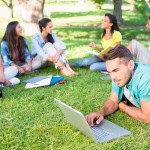 For that reason, it is a good idea to spread out campus visits (junior winter break, spring break, summer,  senior fall), so that each set of visits can be absorbed within the context of the student's evolving sense of what he or she is looking for in a college. As previously mentioned, encourage your son or daughter to keep a notebook to jot down observations and reflections on each school (because they do begin to blend together after a while, and later on it is sometimes hard to remember all the details of each campus). If your student has had enough, take a break for a while. The next time you visit a school, he or she will be able to observe with fresh eyes and more maturity.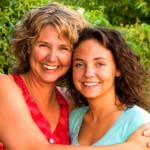 If you feel your child needs space to visit colleges without you, consider a college tour program such as College-Visits.com. College trips arranged by a third party, experienced with peers, takes parent-teen dynamics and conflict out of the equation. However, I advise not overdoing the number of schools, because kids burn out quickly. The idea is not to leave no stone unturned, but to explore prototypic options that will help your student make a sound decision.