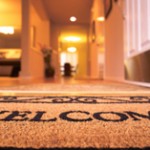 Most college freshmen will experience an avalanche of on-campus initiatory rites this summer, timing varying by institution. Some attend orientation programs in June or July, with course advising, registration, welcome events, and even overnights. For others, orientation begins mid-August, right before college actually starts. For many new freshmen, this is the first time they will set foot on campus since their first tour many months ago. These orientations are rites of passage to a great beginning. Here are some previews of what to expect…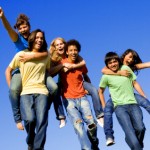 Many colleges offer optional outdoor pre-orientation programs to help small groups of freshmen bond through recreation, fitness or adventure trips before the official orientation week begins. College students sometimes say that they find some of their long-lasting friendships that first week on a pre-orientation trip. Activities can include camping, hiking, mountain biking, rafting, kayaking, water skiing, sailing, or challenge courses. Many colleges offer optional community service pre-orientation programs in the college town. These programs are great for freshmen who may not be "into" the outdoors, who would rather serve their college's surrounding community, while also getting acquainted with each other.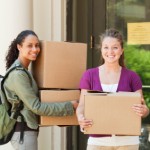 Typically, dorm move-in immediately follows pre-orientation (some schools allow freshmen to move in prior to pre-orientation trips). Formal programs for students and parents begin shortly thereafter, with social activities to help freshmen get acquainted during the evenings. Going with one's new roommate is a great way to shore up confidence. You can expect formal orientation schedules to include receptions, discussion panels, campus tours, president's welcome events, academic department fairs, extra-curricular activity fairs, presentations by student health and mental health services, late night entertainment for students, and religious or candlelight welcome services. Parents will then be politely asked to depart, and orientation will become more focused, with academic advising, placement exams, and class registration.
Of the social events that occur those first few weeks, colleges are increasingly providing engaging, fun, ice-breaking social experiences that are alcohol-free, such as color wars or foam parties. This is a promising trend, since most dangerous alcohol incidents happen to freshmen during their first six weeks of college. For an eye-opening video, watch: "College Freshmen and Substance Abuse."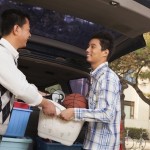 If your freshman is going to college far away, you may have some down time staying in a nearby hotel while your student is involved in pre-orientation outings or social activities and you are waiting for parent-focused orientation programs. You may want to spend this time spelunking to locate local  grocery stores, pharmacies, office supply stores, UPS stores, or the nearest Starbucks. Check out where shuttles and buses stop; locate nearby subway or light rail stations. These are some of the last favors you can do for your son or daughter during the drop-off period. If you haven't bought all the dorm room items yet, or you needed to actually see the room before a specific purchase, find a Staples, Bed Bath and Beyond, Target, Walmart, JCPenney, or Container Store in the area. If it's too stressful to schlep multiple loads, rent a cargo van for under $20 a day (U-Haul, Budget). Don't forget the Advil…your muscles will ache at the end of the day. If this is your first child going to college, keeping busy will have another benefit, too…and you know what it is.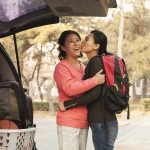 The moment is coming. It will be different for everyone. Hopefully, you have talked about the separation now and again over the summer, so there has been some natural preparation. My advice is, be genuine, but don't overdo it. Your goal is to help your son or daughter process this transition and feel confident about the new world he or she is entering, not let it all hang out. This is the natural way of things; it is what you have been preparing your child to do for eighteen years. You have already "let go" many times in your relationship with your child (i.e., kindergarten, sleep-away camp), and you will be doing it for the rest of your life (i.e., moves, marriage).
Check out two helpful Web sites for parents of college freshmen: knowsymoms.com and uncoolcollegeparent.com.