"Praise us as we are tasted, allow us as we prove." – William Shakespeare.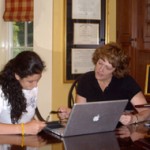 When I work with high school students on this essay, asked in some way, shape or form in most school-specific supplements to the Common Application, their knee-jerk response is to play back obvious answers. "I love New York!" "New Orleans has beignets, Bourbon Street and Mardi Gras." "In Miami, I can play tennis year-round." "Southern California is the best place for me to get my big break in acting." "Boston is the ideal college town and I love those Red Sox!" Don't get me wrong. Many of those answers are valid considerations, and they do enter into college decisions.  But the Admissions committee "gets" those reasons: they don't even need to be said. So what should an applicant say?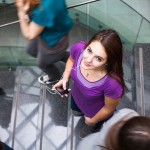 My consulting practice is called Position U 4 College for a reason. The applicant needs to show the Admissions committee that he or she are uniquely positioned for their school, that there is an ideal match between their programs, student body, extra-curricular activities, and environment and the applicant's interests, skill set, goals, values and personality. Your son or daughter's application goal should simply be to persuade the admissions department to offer acceptance. Why are your student and College X made for each other?
The student's response to this essay question should reflect two things: (1) one's own self-knowledge and (2) well-researched and, ideally, firsthand, visit-based knowledge of the prospective college.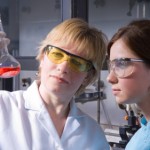 Knowledge of the university's programs shows demonstrated interest, a hot button for admissions people at many schools today, as they progressively feel more pressure from their administrations to accurately predict and maximize their yield. An article from The Boston Globe half a decade ago articulated the phenomenon especially well: "A new factor in making that college–loving it." The Admission Trends Survey from NACAC State of College Admission 2014 Report identifies demonstrated interest as one of the top factors that college admissions officers say are "of considerable importance" in the admission decision. NACAC started measuring this factor in 2003, when only seven percent of college admissions people reported that it was of considerable importance; that percentage has now grown to twenty percent.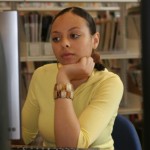 If an applicant takes the time to thoroughly research a school's programs, it shows that he or she is seriously interested in that institution. If the match makes sense, evidenced by programs that fit your student's individual goals, admissions people will surmise that, if they accept this student, the likelihood of his or her enrollment is high. PS: It is important for your student to visit the campus and let them know that the visit is part of the reason for deciding to apply. If an applicant is trying to convince the admissions department that their school is one's top choice, without having set foot on the campus, how persuasive is that, really?
Answering this essay question with well-researched content on programs will set your student apart. Why? Because many applicants won't do this. They are answering the question superficially, not thinking through who their target audience is, perhaps saying what they would say to their friends about the city, the weather, the sports record, or the social scene at a given university. They won't go the second mile and go beyond the obvious.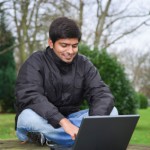 Many students try to "cut-and-paste" responses to the "Why University of X?" question to maximize efficiency in their application process. Admissions people see right through this tired, hackneyed approach. One's essay needs to reflect thorough research on the school's programs or other unique features, which genuinely appeal to the applicant based on individual interests and career goals. Encourage your student to let his or her true enthusiasm shine through in essays that are uniquely crafted for a specific school, rather than a perfunctory "insert name of school here" template, which may be efficient but definitely not effective. Above all, warn your student against the notorious error of not changing the name of the school if picking up any prose from another school's essay. You might as well not even apply.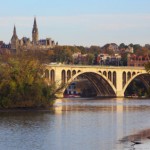 Great communication means considering the target audience: what will be meaningful to them? Consider their frame of reference. "Georgetown has a beautiful campus surrounded by historic neighborhoods, trendy bistros and quaint boutiques" does not say what an applicant might contribute if accepted, as does "Georgetown's Political Economy Major and Government minor will help me in my goal to become a Constitutional lawyer and ultimately a U.S. Supreme Court justice." Your son or daughter will stand out if he or she takes the time to do a little research and give substantive, program-based reasons for interest in a specific college. Your student may even become more convinced that he or she want to go there (or not)—and isn't that what this whole college search is about, anyway?