"There are no unmixed blessings in life."- Irish Proverb.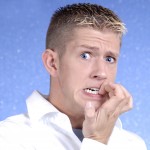 What is Early Decision? "ED" is defined by the National Association for College Admission Counseling (NACAC) as:  "the application process in which students make a commitment to a first choice institution where, if admitted, they definitely will enroll. While pursuing admission under an Early Decision plan, students may apply to other institutions, but may have only one Early Decision application pending at any time." In contrast, Early Action is  "the application process in which students apply to an institution of preference and receive a decision well in advance of the institution's regular response date. Students admitted under Early Action are not obligated to accept the institution's offer of admission or to submit a deposit prior to May 1. Under non-restrictive Early Action, a student may apply to other colleges."
A binding decision? YIKES! Are there any circumstances under which you are released from your commitment? "Should a student who applies for financial aid not be offered an award that makes attendance possible, the student may decline the offer of admission and be released from the Early Decision commitment. The institution must notify the applicant of the decision within a reasonable and clearly stated period of time after the Early Decision deadline. Usually, a nonrefundable deposit must be made well in advance of May 1."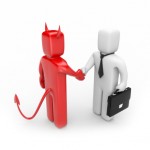 "ED" is basically a college enrollment invention to guarantee yield. It is, in a sense, a Faustian bargain that gives applicants an admissions advantage and early relief in the tortuous college process, in exchange for reduced financial aid or merit scholarship options and a longer incubation time for college exploration. Some families are in the financial position to make this bargain, because they don't have to wait to compare financial packages from multiple schools; most families do not have this luxury. Early Decision has long been criticized as an admission plan that perpetuates privilege for affluent families.
What kinds of institutions are likely to offer Early Decision? According to NACAC's State of College Admissions 2014 (based on its 2013 Admissions Trends Survey): "Eighteen percent of respondents to NACAC's 2013 Admission Trends Survey offered Early Decision, and 32 percent offered Early Action. Private colleges were more likely than publics to offer Early Decision policies. More selective colleges were more likely to offer Early Decision, and colleges with lower yield rates were more likely to offer Early Action."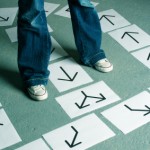 How prevalent is "ED," and is it on the rise? The prevalence of "ED" is still rather low, whereas the prevalence of non-binding "EA" is high. These observations are relatively understandable, given that "ED" requires a commitment and "EA" does not. The prevalence of both kinds of early plans, however, continues to grow. According to NACAC:  "Only 8 percent of all applications for Fall 2013 admission to ED colleges were received through Early Decision" but "…nearly half (49 percent) of colleges reported an increase in the number of students admitted through Early Decision." By contrast: "Forty-two percent of applications to colleges that had Early Action admission policies were received through Early Action…" and "…a large majority (78 percent) of colleges reported an increase in Early Action applications and more than two-thirds (68 percent) reported increases in the number of students who were admitted through Early Action."
The $64,000 question: Does "ED" offer an admissions advantage? The short answer is, YES. According to NACAC's State of College Admissions 2014 (2013 Admissions Trends Survey): "Colleges with Early Decision policies reported a higher acceptance rate for their ED applicants as compared to all applicants (64 percent versus 53 percent). The gap is slightly larger than those measured over the past two years."  By contrast, the admissions advantage for "EA" is negligible: "These colleges reported a slight gap in selectivity rates for EA applicants in comparison to the overall applicant pool (67 percent versus 65 percent)."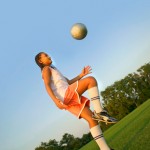 There are a few qualifications to the apparent "ED" acceptance advantage. Steve Cohen articulates these qualifications in his Forbes blog post, "Early Decision: College Admissions' Secret Handshake": "There are some 'hidden'  constituencies lurking in these gross acceptance figures…" These groups often include legacy candidates, as well as athletes: "Since Ivy League  and Division III colleges do not offer athletic scholarships, the way college coaches from these schools recruit athletes is through the early decision process… But there are still a fair number of early admission 'slots' available to non-athletes – and the admissions odds are still better than in the regular admission pool."
What are the pros and cons of "ED"? College Board outlines the following benefits of Early Decision:
Reduces stress by cutting the time a student spends waiting for a decision
Saves students the time and expense of submitting multiple applications
Gives students more time, once accepted, to look for housing and otherwise prepare for college
If student is not accepted, having this information gives that student time to reassess options and apply elsewhere
College Board warns about the following drawbacks of Early Decision:
Pressure to decide in the fall
Reduced financial aid options
Time crunch for other applications (if deferred or denied)
Senioritis (if accepted early)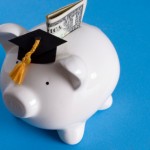 In a NY Times "The Choice" blog, "The Case for Early Decision,"  Dr. Robert J. Massa, VP for Communications at Lafayette College, makes the interesting argument that it is actually easier for "ED" applicants to get financial aid, because: "Colleges do not deplete their financial aid budgets during early decision… Colleges do not want students to withdraw for financial reasons… That's the leverage in early decision – not the competition from another college's offer, but the possibility that a student will withdraw if aid is not sufficient." For further discussions of the financial ramifications of applying Early Decision, check out Lynn O'Shaughnessy's College Solution Blog.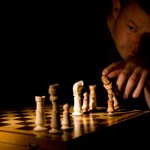 What About ED I and ED II? These admissions programs are both binding with early notification, but the timing is different. For ED I, applications are typically due in November with notifications in December; for ED II, applications are typically due in January with notifications in February. Many colleges offer ED I and II, but the most elite schools that offer Early Decision tend to offer only the November version. Data are not available for the precise comparative advantages of ED I versus ED II (it would differ by institution anyway); however, admissions expert Dr. Sally Rubenstone offers insights into the differences between these two plans in College Confidential's "Ask the Dean."
Why Discuss "ED" Now? Because early applications (ED I and EA) are due in November, and most high school guidance counselors ask for such applications to be completed by early to mid-October. There is much homework to be done before making the emotional ED I commitment.