Kris Hintz, Position U 4 College Coach & Founder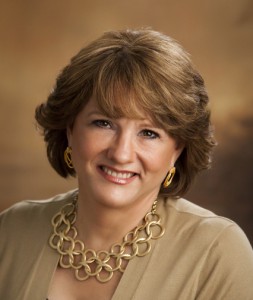 Position U 4 College Founder Kris Hintz offers expertise in college admissions counseling, psychology, career development and marketing to help students and young adults discover and market their key strengths to colleges, graduate schools and target organizations in the workplace.
Kris has twelve years of executive experience in marketing, brand strategy, advertising, research and employee recruiting and development, with blue chip consumer package goods companies including Nabisco, Coca Cola, Quaker Oats, and Clorox.
Kris holds a Certificate in College Counseling from UCLA (2010), and a Master's degree in Organizational, Counseling & Social Psychology from Teachers College of Columbia University (1996), focusing on Career Development and Career Counseling. Kris earned an MBA in Marketing from The Wharton School (1980) and a BA summa cum laude in Psychology from the University of Pennsylvania (1978), concentrating on Child and Adolescent Development. She is a member of the Professional Association of Resume Writers & Career Coaches (PARWCC). Kris's background has been further enriched by study with the Institute for Life Coach Training and supplementary graduate coursework in Counseling and Personality Testing at College of St. Elizabeth.
Since establishing her consulting firm in 2008, Kris has advised students in numerous New Jersey, New York, Connecticut, Maryland, Virginia, and Pennsylvania high schools. Public high schools include: Millburn, Columbia, Livingston, West Orange, Chatham, Madison, Morristown, Ridge, East Brunswick, West Windsor, Princeton, North Hunterdon, Vorhees, Westfield, Summit, Governor Livingston, Watchung Hills, Cornwall Central (NY), Monroe-Woodbury (NY), and LaGuardia High School for the Performing Arts (NY).
Independent schools include: Kent Place (Summit, NJ), Pingry (Martinsville, NJ), Oak Knoll School of the Holy Child (Summit, NJ), Newark Academy (Livingston, NJ), Montclair Kimberley Academy (Montclair, NJ), Morristown Beard (Morristown, NJ), Delbarton School (Mendham, NJ), Seton Hall Prep (West Orange, NJ), Oratory Prep (Summit, NJ), Gill St. Bernards (Gladstone, NJ), Mt. Saint Mary Academy (Watchung, NJ), Mt. Saint Dominic Academy (Caldwell, NJ), Golda Och Academy (West Orange, NJ), Princeton Day School (Princeton, NJ), Wardlaw-Hartridge (Edison, NJ), Rutgers Prep (Somerset, NJ), St. Peter's Prep (Jersey City, NJ), The George School (Newtown, PA), and Rye Country Day (Rye, NY).
For a complete list of colleges and graduate schools to which our clients have gained admission, view our College Track Record.
EDUCATION
UCLA 2010, (Certificate in College Counseling)
Columbia University Teachers College, 1996, MA (Psychology)
The Wharton School, 1980, MBA (Marketing)
University of Pennsylvania, 1978, BA (Psychology)
MEMBERSHIPS
Professional Association of Resume Writers and Career Coaches
SOCIAL MEDIA & INTERNET LINKS