FAQs for Parents of College-Bound Teens
1) How can you help my high school student?

Answer
Deborah Ernst offers a background in high school English and Spanish teaching, test prep tutoring, and guidance counseling. For eight years with Position U 4 College Consulting LLC, she has helped hundreds of students with their college applications, college essays, and resumes. She can help your teenager get in touch with his or her distinctive strengths and interests, and what he or she is looking for in a college. Such one-on-one guidance can lead to a positive college experience that facilitates personal growth and ultimately a career that fits your student's talents, goals, preferred lifestyle, and inner values.
2) What do you mean by positioning?

Answer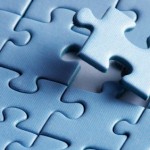 The question, "Can I get in?" is based on the idea of presenting academic credentials that meet a college's selectivity criteria. This is a key benchmark for positioning oneself for a specific college; once that benchmark is achieved, more subtle aspects of positioning must be considered. Is there a match between what an institution is seeking and what an applicant can offer, in terms of individual background, special talents, goals for career and life work, and personal values, character and attitudes? Will an applicant be able to make a unique contribution to one's chosen field, the college faculty and student body, and the surrounding community? Will an applicant fit and thrive in a specific college atmosphere, given its size, setting, academic programs, distance from home, geographical location, demographics, prevalent world view, support for special learning styles, and social environment? Deborah helps research and identify colleges that best resonate with who the applicant is, and help communicate that match to prospective colleges in the application, resume, and essays.
3) The college process is so intensely competitive today, it is really stressing out my teenager. How can you help?

Answer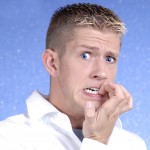 Helping your student identify key strengths and establish his or her unique point of difference versus the applicant pool will help "cut through the clutter" in the competitive environment. No one can guarantee acceptance at any college, but participating in a process like this can enhance your son or daughter's competitive standing in the college marketplace. Working with an experienced "jungle guide" who has done this hundreds of times before will give you and your student reassurance and confidence.
Deborah helps families determine realistic college targets from the outset. Position U 4 College has licensed access to a powerful tool to create a realistic college list, the Betterton Evaluator™, and Deborah is also skilled at using other tools, such as Naviance, US News & World Report College Rankings, College Board Big Future, and College Xpress Lists, to name a few. She will work with your student to thoroughly research a prospective university's departments and programs of interest.
Deborah's understanding of the current college admissions marketplace gives her a valuable third party perspective to share with families, which is more helpful in determining targets than nostalgic, outdated notions from decades ago. Rather than heightening a student's anxiety with messages that he or she "must" get into a certain tier of schools, Deborah emphasizes fit and thriving in college.
Deborahw will also help your student instrumentally by walking him or her through applications, brainstorming and developing essays, organizing a resume, preparing for interviews, and tutoring for verbal sections of standardized tests.
4) My teenager is so busy with schoolwork, sports, and other activities. I don't know if I can ask my student to add yet another obligation to an already hectic, stressful schedule!

Answer
Your teenager is busy, too busy to even think! So how can you expect your son or daughter to suddenly be ready to apply to college, one of the pivotal responsibilities of your student's life?
If you start early enough, your student only needs to meet with Deborah once a month in the beginning. We usually start in January of the junior year, but we can do a preview session earlier if desired. This timing allows self-discovery to fit into your student's busy schedule in a natural, painless way. It gives your teen "permission" to pause and reflect, think outside the daily grind, and conceptualize one's accomplishments in a "big picture" way. It allows your student to digest college search experiences, such as campus visits, over a reasonable period of time, to allow for evolution of preferences (which often happens).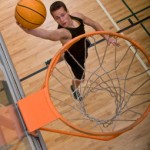 As a parent, if you feel that your student is so busy with extracurricular activities that adding periodic meetings with a college consultant is too much to handle, you may want to revisit how busy your student actually is, and whether this is an ideal schedule for your child. After all, the most important factors in a college applicant's portfolio are grades and standardized test scores, followed by softer factors such as essays and recommendations. Extracurricular activities do not become critical unless they are tie-breakers for applicants to elite colleges who already have exceptional grades and test scores; activities should never be a substitute for academic performance (unless one is talented enough to be a recruited athlete, studio artist or conservatory musician).
5) I try to explain to my teenager how critical the college process is, but s/he doesn't care. Why should I bring my student to a college admissions coach when s/he doesn't show any interest is his own future?

Answer
For most students, the college process produces great anxiety, inviting procrastination. It fits under the category of "important" but not "urgent" so it gets blocked out, as more pressing daily crises emerge. As time passes, the college process looms even larger. What appears to be apathy may actually be fear of becoming overwhelmed. Adolescents also live in the moment, and cannot wrap their minds around the future as we adults do. Research has shown that the brain's frontal lobe, responsible for executive planning functions, is not mature until one's mid-twenties.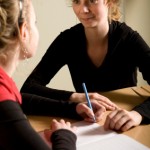 Self-discovery can be enjoyable in a positive in-person context with an insightful, supportive coach who inspires confidence. If the process is broken down into small steps, the task does not become overwhelming. Feeling mastery after each step will help your son or daughter to actually look forward to the next step. Success breeds success! That said, a constructive college counseling relationship does require at least a basic attitude of cooperation on the part of the student. In our initial free telephone consultation, Deborah will discuss with the parent whether the student will be able to willingly deliver on assignments, such as essay first drafts. If we conclude that the student's attitude is not conducive to a productive relationship, we may decide not to go forward.
6) My relationship with my teenager is already strained, and if I even mention college it causes conflict. How can a college admission coach make it better?

Answer
The college process is stressful for both parents and students. Having an outside resource as an objective third party "sounding board" can alleviate tension. Parents can have confidence that there is a positive plan going forward, so they will feel less tempted to micro-manage. Students can feel ownership and confidence in their own inner resources in applying, getting accepted and ultimately deciding on the college that suits them best.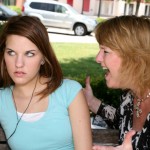 If you and your student have serious problems in your relationship, beyond what I would call normal parent-teen tension, you may want to explore the services of a licensed psychologist or family therapist. In our initial free telephone consultation, Deborah will discuss the student's psychological situation and the family relationship as appropriate; if we feel that the student would benefit more from a different kind of service, we may decide not to go forward.
7) Why do I need to hire an outside service, when our high school has assigned a guidance counselor to help my student with college applications?

Answer
Your guidance department offers experienced perspectives and valuable college application assistance, and your student should utilize all available resources. Guidance departments provide access to applicant-college matching software, information fairs and admission road shows. They help students develop college lists and process recommendations and transcripts. Guidance counselors often have long-standing relationships with college admissions offices that give them credibility when communicating on behalf of applicants.
But guidance departments often do not have the staff to offer the intensive one-on-one personal time that can lead to self-discovery, sort out complex situations, and help optimally position your student for acceptance at colleges that best fit one's talents, interests, goals and values.  It can be helpful to get personal attention from a private source, as well.
8) My student is highly computer-literate. Why can't he or she just use the high school software and research colleges on the Internet?

Answer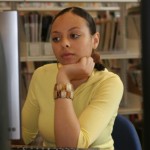 Your student can—and should! But Internet research is only the beginning. Working with an insightful, experienced college consultant (i.e., "jungle guide") can help integrate facts and statistics with the "intangibles" to create the "big picture" of who your adolescent really is and what kind of college program and atmosphere will truly meet your student's needs.
Why should applying to college be an intimidating, last-minute struggle, with your student hunched over a computer screen trying to find a list of eight perfect colleges? A college coach can guide your student in a calm process, learning more about his or her identity, strengths, preferences, goals, and values. This can ultimately lead to a more authentic choice and place your son or daughter in a more strategic position to be accepted.
9) Does my student need to have a minimum GPA or test scores for you to work with us?

Answer
Students with a GPA below 3.0 probably would benefit more from a different kind of service than a college counselor, such as an independent learning consultant or a subject-oriented tutor. If your student is seriously struggling with basic academics, we suggest that you seek professional learning disability guidance or remedial academic help first, before you spend money on a college consultant.
10) If we hire you, will you guarantee that our son or daughter gets into his or her first choice college?

Answer
The student and parent must clearly understand, from the outset, that the college application process is complex and uncertain, and that the decision to accept or reject an applicant is in the control of the school and not within our control. Position U 4 College Consulting LLC does not guarantee acceptance into any institution.
11) Will you contact the high school guidance department or the admissions departments of prospective colleges on behalf of our student?

Answer
No, our services are strictly advisory. We will not contact the student's current school or any other party to discuss the student's application process or academic record, nor will we contact any school on behalf of the student for any purpose whatsoever.
12) If we take our student to an outside service, people might think that you're writing the essays.

Answer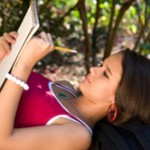 It is your son or daughter who will have the authorship for this work. This is about your student finding his or her own voice, and using it. Deborah's added value is only offering guidance to help your student find that voice, as a rite of passage to young adulthood. It would be counterproductive if it became Deborah's voice, not to mention being unethical and against college application best practices. Deborah has already gone to college. Now it's up to your student to take the wheel.
13) Do you take charge of the completion of the application forms and submission of test scores? It would be such a relief to simply offload the entire college application process to someone else!

Answer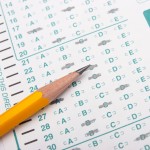 No, our services are strictly advisory.
 It is the responsibility of the parent and/or student to secure academic and personal recommendations; register and pay for necessary standardized tests; arrange for the transmission of test scores to colleges; complete, finalize, pay for and submit all applications for admission and financial aid; monitor the status of all applications, college visits, interviews and financial aid materials; and notify colleges of the student's enrollment decisions. Position U 4 College Consulting LLC will not assume responsibility for any of these items.
14) Do you provide financial aid counseling?

Answer
Position U 4 College Consulting LLC does not offer financial aid advice. We can recommend advisors who offer this service. We also work with your family to take affordability into account when developing your student's college list.
15) Do you provide tutoring for standardized testing?

Answer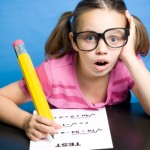 Yes! Deborah is a veteran high school English teacher, Spanish teacher, ACT verbal tutor, and guidance counselor. She offers tutoring services for verbal sections of the SAT and ACT (e.g., English, reading, writing, science), and will refer out for quantitative tutoring. While not a licensed learning consultant in NJ, Deborah has also worked with numerous students with learning differences who needed testing accommodations over the years, and can offer support as you pursue discussions with your school guidance counselor or licensed learning consultant.
16) When is the best time to start?

Answer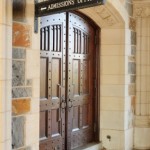 The ideal starting time is January of junior year. This is close enough to application time so that your son or daughter will have enough maturity to begin thinking about the future, but early enough to make choices that will positively impact his or her acceptability to colleges. We have enough "data" on your student's academic credentials to input into the Betterton Evaluator™ system, but there is enough time to improve one's credential rating to possibly qualify for more selective schools. It is not too late to start in September of senior year, but more frequent and intensive sessions will be needed to keep on track for college application deadlines, and it may be too late to apply to some Early Action or Early Decision programs.
17) What do you charge?