Our approach is to help you determine and communicate your own unique positioning. This is the cornerstone of all our services. Here we will use college coaching to show how our process works.
---
Unique positioning starts with self-discovery, helping you identify your key strengths and passions, as well as your own personal vision of the "ideal" college for you. We help you develop your unique positioning statement, the blueprint for all your communications to colleges. In career counseling they call it an elevator speech. In marketing, they call it a unique point of difference or unique selling proposition. But it all comes down to the single question, "What makes YOU distinctive?"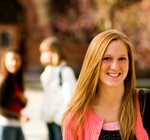 We help you create a portfolio of college options consistent with your strengths and what you are looking for in an "ideal" college. We look at academic programs, extra-curricular activities, size, campus, setting, location, distance from home, diversity and cost. We help you organize your college list around the key principle of selectivity. That means accurately predicting your reach, target and likely schools, and ensuring that you have enough college alternatives in your target zone.
Through an affiliate licensing agreement since 2010, we have had access to a powerful proprietary tool that realistically projects your chances of admission by matching your credentials which prospective colleges' selectivity. The BCP Evaluator™ was developed by Don Betterton of Betterton College Planning, former Admissions Committee Member and Financial Aid Director at Princeton University.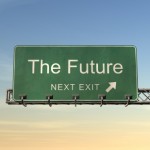 Armed with a unique positioning statement and realistically matched portfolio of prospective colleges, you are ready to create an integrated body of communication to persuasively present that "match" to colleges in your applications. We offer a flexible array of services to help you with those vehicles of communication, such as resumes, essays, and interview prep. Result? A comprehensive body of communication that will compellingly show each college why YOU are uniquely positioned to contribute to each institution's academic and student community.
Free Consultation Offer