"To know the road ahead, ask those who are coming back."– Chinese proverb.
By mid-March, your high school senior has probably already received responses from some prospective colleges. Certainly in a few weeks, all the returns will be in.  You will soon have three pieces of information on the table to help your teen make the decision of which college to attend.
1. Acceptance, Wait List, or Denial. This feedback is the college's decision about the applicant. Obviously, acceptance means your student is in the driver's seat.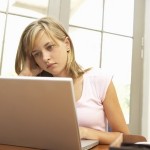 If your student is waitlisted at a school that is still your teen's first choice, your student should  inform the guidance counselor and communicate it directly with admissions as well. But make sure that a deposit is sent in by May 1 to a school your student would very much like to attend which has outright admitted him or her. If your student has been denied at a top choice school, it may be emotionally difficult (although spring denials tend to be counterbalanced by acceptances, with a less "all-or-nothing" feeling than December denials). This is an opportunity to offer parental support for a painful, but valuable, life learning experience. See my post: The College Process: Dealing with Rejection.
2. Financial Packages. With the acceptance letter or shortly thereafter, your family will receive information on the college or university's need-based and/or merit-based financial award package for your child. For the majority of families, this information will be pivotal in determining the final choice between college acceptances. For more on comparing packages, read my post, Waiting for the "Fat Envelope."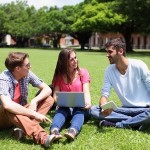 3. Admitted Students Day. In April, many colleges and universities host an open house day, or even an entire weekend, for accepted students to visit the campus before making their decision. I encourage you to begin planning visits to schools to which your student has already been accepted, or where you expect he or she will gain admission (register online). Hopefully, admitted students day will not be your teen's first visit to the campus (see I'll Only Visit Colleges I Get Into). This time, however, the focus will be different. The college is now trying to "sell"  the admitted student and family on actually enrolling. Your son or daughter will now be in the choosing position, "kicking the tires" and making sure this is the place where he or she will really want to spend the next few years.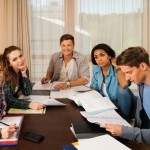 Admitted students day is an incredible opportunity, not only to enjoy a congratulatory celebration among fellow accepted freshmen, but to do true due diligence. Typical offerings are student panels, performing arts events, exposure to a classroom experience, student organization fairs, sports activities, financial aid discussions, and campus/dorm tours. Some schools will even allow an admitted student to shadow a current student for a day, or host an admitted student for an overnight stay: a chance to really see what campus life is all about!
It is once again essential to play the role of an anthropologist, just as your family did during that first visit months ago, making every effort to research and observe the campus culture so that your teen can assess his or her fit, as I described in Tips for College Trips.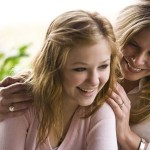 There are only so many weekends in April. Some schools have more than one admitted students days, and some center it around one big weekend, so it helps to be on top of organizing these trips as early as possible, saving the obvious dates and registering as soon as you can. If attending an accepted students day is not possible due to scheduling or cost, some schools offer regional receptions. Virtual contact with the school through social media has also become a great way to connect with the college and fellow accepted students.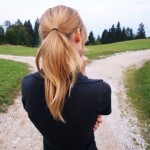 There is another difference between an admitted students day visit and campus trips of the past. Before, you and your student were window shopping. Now, it is coming down to a decision. It can be emotionally stressful, especially if your family is comparing two or more colleges on multiple criteria, ranging from financial award packages to academic programs  to size of the freshman dorms. There may be added pressure if your student is also on a waiting list for the school that was originally at the top of his or her list. And time is of the essence, knowing the decision must be made before May First.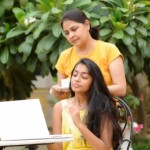 The decision-making process will certainly be easier if it is not the first time your student has visited the campus; I recommend to my clients that applicants should visit every school to which they apply, if they can, before the rush in April. As a parent, you can prepare by crunching the numbers on affordability of each acceptance option as soon as you have need and merit-based financial aid information in hand. But there will be late-April game-changers, such as your student's reaction to new information at an admitted students event or moving off a waiting list. So stay flexible, be ready for late night discussions, and offer patient support as your adolescent makes the first big decision in his or her life.