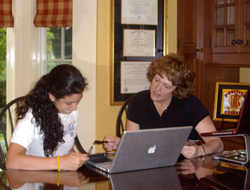 Position U 4 College admission consultant Kris Hintz has helped hundreds of New York and New Jersey high school students succeed in the college process. She can help you optimally position yourself to get into a college that fits your goals, needs, talents and values, where you will thrive–and succeed.
Learn more about how a college admissions counselor can help you position yourself to get into college.
No need to be overwhelmed by college essays! Help is just a phone call away. Here's how an expert college admissions counselor can help you get into the college that's right for you: A college admissions consultant can help you to get into a college that's a good fit for you
Discover your distinctive strengths and passions
Create your unique positioning
Find colleges that are a great match for your goals, needs, talents and values
Create a realistic college list
Develop an effective college application and college essay strategy
Learn how to communicate your unique positioning in your application, personal statement, school-specific college essays, resume, custom website and interviews to get into the college of your choice.
Find out how a college admissions coach can help you get into college with essay help and so much more.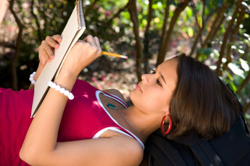 College coaching sessions are supervised in our Basking Ridge NJ offices by Position U 4 College owner, Kris Hintz, an expert in marketing, psychology and career development, with credentials from University of Pennsylvania, The Wharton School, Columbia University Teachers College and UCLA.
One-on-one coaching sessions are conducted either by Kris Hintz or affiliate Deborah Ernst, veteran high school guidance counselor and English teacher. Workshops are conducted by Kris, Deborah and/or Al "Doc" Snider, veteran high school teacher and coach.
Kris has an affiliate relationship with Don Betterton of Betterton College Planning, formerly of Princeton University. This affiliation gives us licensed access to the powerful BCP Evaluator TM system for organizing a college list that realistically projects a student's chances of admission at competitive colleges.
Why a College Consultant? The College Consulting Process