"We read to know that we are not alone." – C.S. Lewis.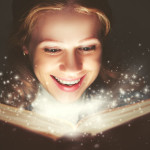 I love quotations! (Doesn't everybody?)
Today I'm sharing my favorite quotes on the lost arts of reading and writing, the two most essential (but surprisingly overlooked) ingredients for getting into one's dream college. I invite you to savor the wisdom and truth in these quotations; they will help you and your high school student to resist the urge to chase after gimmicky shortcuts to college acceptance, rather than building the real foundation for educational success.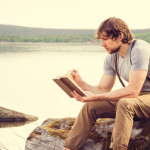 Nailing impressive grades and test scores, submitting knock'em dead (and grammatically correct) essays, may seem like an overwhelming task to high school students and their parents. But one simple secret is to edit back extracurricular activities and immerse oneself in reading and writing. The rest will take care of itself. This approach will not just get your student into a great college, but will also lead to enriched, deeper appreciation of life; stimulation of creativity, critical thinking, and wondering about the big questions; and optimal synaptic growth during the key neural development period of adolescence. So this summer, encourage your teenager to read a few quality books in topics of interest to him or her, and keep a personal journal. And now for the quotes on these two lost arts!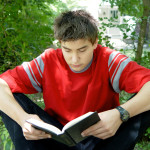 Reading
"You are what you read." –Esko Valtaoja (Finnish astronomer, professor, writer)
"The reading of all good books is like a conversation with the finest minds of past centuries." –René Descartes (17th C. French philosopher, physicist, mathematician)
"What is reading, but silent conversation." –Charles Lamb (19th C. British essayist)
"These are not books, lumps of lifeless paper, but minds alive on the shelves." –Gilbert Highet (20th C. Scottish-American classicist,  critic,  literary historian)
"If you read good books, when you write, good books will come out of you." – Natalie Goldberg (American Zen writer)
"Good writing comes from good reading." –Charles Kuralt (20th C. American journalist)
"If you don't have the time to read, you don't have the time or the tools to write." – Stephen King (American author of horror, suspense, fantasy, science fiction)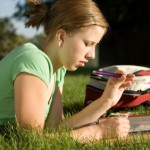 Writing
"Writing is thinking on paper." –William Zinsser (journalist, editor, journalism professor)
"The only way to learn to write is to write." –Peggy Teeters (British author of children's, young adult books)
"Don't try to figure out what other people want to hear from you; figure out what you have to say. It's the one and only thing you have to offer." –Barbara Kingsolver (American novelist, essayist, poet)
"We write to taste life twice, in the moment and in retrospection." –Anais Nin (20th C. French writer of journals, erotica)
"Detail makes the difference between boring and terrific writing. It's the difference between a pencil sketch and a lush oil painting. As a writer, words are your paint. Use all the colors." –Rhys Alexander (American English professor)
"Do not say a little in many words, but a great deal in few." –Pythagoras (Greek philosopher, mathematician)
"Make it new."  –Ezra Pound (20th C. American expatriate poet)
"Being a good writer is 3% talent, 97% not being distracted by the Internet." –Annonymous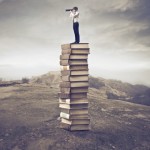 I hope these quotations illuminate my simple suggestion: The lost arts of reading and writing can bestow upon your adolescent tremendous power, rare in today's culture, that will reap gratifying returns in the college application process and beyond.
Resources:  Quotes About Writing, BrainyQuote, ThinkExist,  Richmond K-12 Reading Quotes.