"The worst part of success is trying to find someone who is happy for you."  -Bette Midler.
This post offers suggestions for next steps after receiving notification of acceptance from the Early Decision I college, with valuable advice from the "how to" college admissions process classic, Admissions Matters: What Students and Parents Need to Know About Getting Into College by Sally S. Springer, Jon Reider & Marion R. Franck.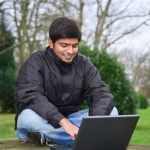 Early Decision ("ED"): Accepted. Whew! Your student is done with the college process, the outcome is positive, and your family can celebrate and relax over the holidays. But wait, you're not done yet. If financial aid is relevant to your child's attendance, you will still need to review the financial aid package.
"Unmet financial need is the only grounds for not attending a college that admits you under binding early decision. If your financial aid package provides less money than you will need to attend, contact the financial aid office immediately…respectfully request that your financial aid package be reviewed…The family..makes the final decision about whether the early decision financial aid package is sufficient to allow the student to attend." (Springer, p. 214).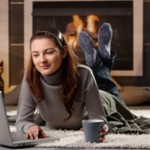 If aid is not an issue, your student is honor system bound to attend the school. A deposit is required in a few weeks. Your student is obligated to contact every school to which he or she applied (Early Action), and immediately withdraw his or her application. Your guidance counselor has probably clarified this to you ad nauseum, but some families still do not seem to "get around to" the application withdrawal process, sometimes a not-so-transparent attempt to see where one would have been accepted without ED. Do not neglect to withdraw the applications in writing.  "Some selective colleges using early decision share their acceptance lists as a way to police compliance with the binding policy. If your name were to show up on two early decision admit lists, you would be in trouble with both schools." (Springer, p. 214).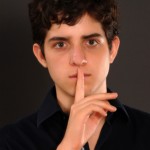 Encourage your adolescent to keep a low profile. This is a tense time for high school seniors, many gripped by a contagious "all-or-nothing" feeling. Most high school seniors who are disappointed now end up pleased by April, but this week it may seem like the end of the world to those deferred or denied. Prepare your happy teen for unpleasant dynamics, ranging from other students' inability to cheer for peers to downright jealousy. Friendships can become strained, even broken off. Encourage your son or daughter to be gracious and supportive. Remember, discretion is the better part of valor. And please, no obnoxious college sweatshirts!