"After a good dinner one can forgive anybody, even one's own relations."– Oscar Wilde.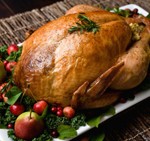 It's yet another rite of passage for college freshmen. For some, it is the first time they will be home since they left for college in August. For others, it is the first time they will see their core group of high school friends. For all, it is an opportunity to touch base with "the mother ship" before final exams, feasting on nostalgic comfort food during football halftime. And a time for taking stock of their freshman experience so far. What to expect? Change. Your returning young adult is not the high school student you moved into the dorm in August. He or she has gone through an enormous level of change! Your freshman has taken many steps toward independent adulthood, ranging from doing one's own laundry and finishing homework without parental nagging to returning at night when he or she chooses (without asking permission, a curfew, or reporting in to anyone).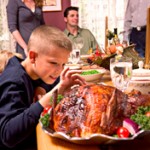 How will you deal with these changes? You know you cannot freeze your freshman in time; you must respect his or her new evolving autonomy. But you also have a right to set boundaries at home. A curfew, or at least agreement on when he or she will come home, is appropriate for holiday visits. Returning to the dorm at two in the morning may be okay, but not at home where a night owl's schedule clashes with parents and siblings. Campus security may ignore rowdy students wandering around campus in the wee hours, but suburban police will not. This is a great time to distinguish between college and home "house rules."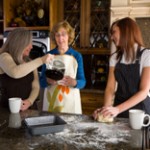 Your freshman may be surprised that he or she is not the only one who has gone through changes. Parents and siblings change too. Family dynamics are altered when a key player has been removed from the scene. For an in-depth look, read my post: "When Big Brother or Sister Goes to College." The freshman's return may conflict with new patterns that are just being established. It may take  time for everyone to readjust. As a parent, you may desire more "rebonding" than fits your freshman's comfort level, disappointed when he or she wants to go out with friends or go online rather than sit at the dinner table and recount the college experience with you ad nauseum. Or, if  you have just become an empty nester, you may be surprised at how quickly you have become used to your own independence from parenthood. You are not geared to waiting up at night anymore, twiddling your thumbs until you hear the car in the driveway. You no longer have patience for picking up half-empty soda cans everywhere in the family room, as endearing as they are.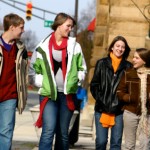 Thanksgiving is classically known as a time of truth for freshmen reconnecting with high school friends. For many, this first semester is characterized by "friendsickness," a grieving period for friends from home. Finally having a face-to-face meeting with old friends offers reassurance that some pals are "keepers," or the realization that it is time to "move on" from other friendships. Dating relationships often come to a pivotal inflection point now. Freshmen with long distance relationships with high school sweethearts may decide to continue exclusively, date only when both are home, break up altogether, or morph into a friendship. We are all acquainted with "the turkey drop," a coinage for a college freshman Thanksgiving break-up. There is, of course, no "right" outcome: each relationship will run its natural course.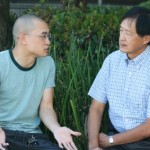 Be prepared for anything when your young adult comes home, from physical changes to evidence of emotional crises (anxiety, depression, loneliness, social adjustment issues, eating disorders, alcohol and substance abuse). A good primer on recognizing adolescents' psychological issues is College of the Overwhelmed: The Campus Mental Health Crisis and What To Do About It by R. Kadison.
Be ready for bombshells, such as: "I want to transfer," take a gap year, drop out for a semester, whatever. This is actually rather common, if a student does not yet feel connected with new friends, is disillusioned by the college experience, is struggling with the new academic pressure of college, or senses a mismatch between his goals and the school's programs. Try a wait-and-see attitude, underscoring the need for a strong GPA to maximize flexibility to keep the door open for a range of alternatives. Often the student feels better by spring, and the transfer idea dissipates, but he or she will have earned good grades, just in case. If the transfer need is real, it will persist, in which case, you're still glad your freshman earned that strong GPA.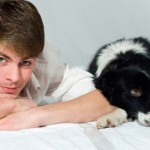 One thing that does not change is your loyal family pet's eagerness to welcome your freshman home. A number of years ago, when our son returned for Thanksgiving as a freshman, our two Shelties were thrilled, especially the older one who had grown up with him. Like the patriarchal golden retriever Shadow in Homeward Bound: The Incredible Journey, our old Blaze became a puppy again when reunited with "his boy."