"Say what you need to say." – John Mayer.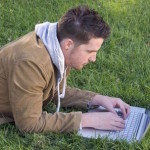 For the budding J.K. Rowlings among us, the best part of the college application process is writing the essay. However, for many high school students, it looms like tomorrow's trip to the oral surgeon to have wisdom teeth removed.Years ago, a parent asked me, "How important is the essay, really?" That question reflects a cynicism and sense of futility in the face of the competitiveness of the college process. Unfortunately, that jaded attitude may be picked up by a parent's student. My answer is, "Very." Here's why.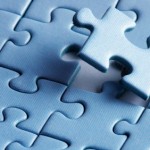 The application is a puzzle from which an admissions counselor, like a good detective, tries to put together a picture of who you are and what you will uniquely bring to the school. Most puzzle pieces are indirect: GPA, test scores, awards, activities. There is only one puzzle piece in which you, the applicant, will have a direct voice: the essay. It is tempting to believe that with the deluge of applications colleges receive today, driven by the demographic bulge of the baby boomlet, the globalization of American colleges, and the convenience of electronic applications, essays have become less important. Wrong!
My post, What Is Important to Colleges? Top Ten Factors, examines Admissions Trends Surveys from the National Association of College Admission Counseling (NACAC) State of College Admission 2014 Report. This report clearly demonstrates that public universities tend to emphasizes quantitative measures of achievement; while private institutions prioritize quantitative measures as well, they place a higher value on qualitative measures than their public counterparts.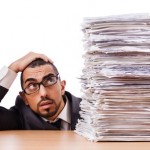 Given the huge number of applicants vs. admissions staff in public universities, it makes sense that quantitative measures of achievement were cited as of "considerable importance" more in publics vs. privates. Public universities claim to be shifting toward holistic admissions, but that shift will be labor-intensive and will not happen overnight. In contrast, most schools that have joined the "test optional" movement are private. In the NACAC study, private institutions placed more importance on the essay (26 vs. 14 percent in public universities), extracurricular activities (10 vs. 8 percent), portfolio (8 vs. 2 percent), and interview (10 vs. 2 percent). Generally, privates placed more importance on holistic, qualitative measures that are more labor-intensive to assess.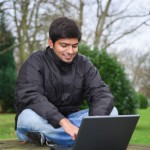 Moreover, a powerful college essay will not bridge the gap if a student is applying to a highly selective institution for which one does not have the requisite credentials (e.g., GPA, test scores). What it will do, however, is break a tie and tip the scales in one's favor, all else being equal–especially with private colleges and universities. If one is applying to an Ivy or other elite institution, where most candidates have perfect test scores and GPA, as well as plenty of leadership accomplishments and awards, the essay may be that one element that makes a difference.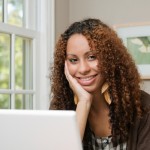 However, essays are always important for you, the applicant. Because this is your chance–your only chance in this pivotal process in your life, to express yourself in your own voice. This is a chance for self-discovery and self-definition. When my clients write about themselves, they learn who they are. They integrate their experiences within their own interpretive narrative. Wearing my psychology hat, I cannot think of a more essential exercise for an adolescent and evolving human being. To offer further insights, I am sharing a college essay segment from an interview I did recently on Hometowne TV, a local access cable network based in Summit, NJ, hosted by Myung Bondy. You can find additional segments of this interview covering a number of college application topics on my YouTube.