"The value of experience is not in seeing much, but in seeing wisely." – William Osler.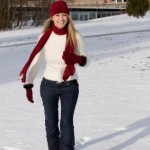 It's that time of year again. School holidays are coming up: Martin Luther King, Jr. Day, Presidents Day, Spring Break, Easter Break. Time for high school juniors to explore college campuses. You may want to take a sophomore on a campus visit, but only if he or she is mature and interested (and do not overdo it with even an interested sophomore). As a college consultant, I am frequently asked how to plan and optimize college visits. Below are five key steps to consider:
1. Decide which schools to visit. With the help of your guidance counselor or an independent consultant, you and your high school student need to be developing an initial college list. The criteria for selection should include: type of institution (public, private, university, liberal arts college, technical institute, arts conservatory); academic and extracurricular programs offered; affordability (public, private, merit scholarship availability); size; setting (urban, suburban, rural); geography and distance from home; diversity; and academic, political, cultural and social atmosphere.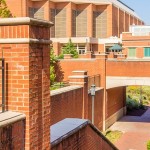 Resources to generate the list can include: My own book, Navigating the Road to College: A Handbook for Parents and my blog post, How to Build a College List; Lynn O'Shaughnessy's The College Solution (2nd Ed.); Steven Antonoff's The College Finder (related web site, CollegeXpress.com); Loren Pope's Colleges That Change Lives (related web site, ctcl.org);  Greenes Guides' The Hidden Ivies (2nd Ed.); and the Yale Daily News Staff's The Insider's Guide to Colleges 2015 (41st Ed.), offering students' perspective on the academic and social "culture" of college communities with a rather mature balance rather than caricatures.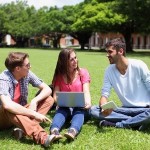 Internet research can help whittle down the list to a manageable number of schools to visit. Besides perusing each school's own web site, obtain visual impressions of the campus from sites such as: YouUniversityTV.com and CampusTours.com. College Board's Big Future College Search offers free standardized facts and figures, such as size, student-faculty ratio, costs, programs, deadlines and acceptance rates. U.S. News & World Report gives academic rankings of schools and specific undergraduate programs, such as business and engineering, for twenty bucks. MeritAid.com and Scholarships360.org identify colleges and universities offering internal merit scholarship programs. Your high school's Naviance Family Connection will give insights into their students' historical acceptance rates at each institution.
In my consulting practice, I license a powerful college list organizing tool developed by college enrollment expert Don Betterton for families in the New York-New Jersey metropolitan area interested in advisory services. I would suggest not spending limited college visit time and energy hopping from one elite college to another unless it is somewhat realistic that your student can gain acceptance to those schools; falling in love with an elite "dream school" that is clearly out of reach does not serve your family well.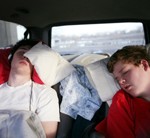 2. Set up itineraries that are not too overwhelming. Your teen needs to digest each campus visit; cramming in too many schools, for the sake of efficiency when visiting a specific geographic area during a school holiday, could actually backfire. The schools might blend together too much, or the student, burning out by the end, may totally tune out the last school on the itinerary. Prioritize by ensuring you hit colleges that are absolutely at the top of your student's list, the "must sees" (that are also realistic targets). You might also try to show your student a real contrast, such as an urban vs. a rural school, early on in the process, because it may help your student clarify what he or she truly wants and consequently narrow down the list.
3. Register for an information session and campus tour. Generally, you must register in advance by going to the school's web site under its "admission" or "prospective students" section and find "visits." They usually have calendars that indicate availability of information sessions, tours, open houses, opportunities to sit in on a class, and special programs throughout the year. Sign up for special programs as appropriate, such as a tour of the performing arts facilities if your student is a musician, actor or dancer. Check out what may be going on at the college the weekend you are planning to visit, such as sports events or performances. What better way to get a "feel" of the college community, its talent, facilities and school spirit?
4. What about campus interviews? The interview is generally not a key deciding factor in college admissions, as I describe in my post, Acing the College Admissions Interview. Some colleges do "highly encourage" admissions interviews (e.g., Carnegie Mellon, University of Rochester, Wake Forest, Hamilton), and others will arrange a non-evaluative interview if you request it in advance or when you are visiting.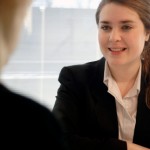 Interviewing is a great way to show "demonstrated interest," as well as getting answers to questions about the college's programs. If your student is early in the visiting process, nervous about not being ready to make a great impression, postpone the interview for now. It is better for your student to be focused on observing and absorbing, not on performing. Later, if the school makes your teen's short list, he or she may be able to interview, on a second campus visit, via Skype™, or with regional alumni. If the institution requires an eventual visit for an audition or portfolio review, there is no need to stress out about interviewing early on.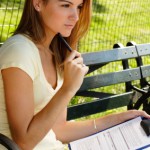 5. What to look for when visiting? My post, Tips for College Trips,  offers in-depth advice for playing the role of an anthropologist, practicing the art of observation when sitting in on a class, on the college green, in the student union, and in campus eateries. Like a reporter, your son or daughter should jot down observations in a notebook (because campus trips do tend to blend together after a while), or even snap a few iPhone photos to jog one's memory later on. Encourage your student to ask the question: "Can I picture myself here for four pivotal years of my life?"