COMMON APPLICATION WORKSHOP
Workshop for Rising High School Seniors
Friday, Aug. 18 10 am – 2 pm
Sunday, Aug. 20 10 am- 2 pm
Wednesday, Aug. 30 10 am – 2 pm
Workshop Price: $75 per student (4 hour group workshop)
Position U 4 College Office in Basking Ridge, NJ
Email to register: info@positionu4college.com
Not looking forward to nagging your high school senior to fill out the Common Application this fall? What if he or she could take his laptop to a small group workshop, be walked through the forms by experts, and come home with the Common App complete (not essays)?
Attend our popular Common App Workshop! You will be guided through the Common App by Kris Hintz, owner of Position U 4 College, and Al "Doc" Snider, veteran New York state public high school science teacher, textbook author, tutor, and athletic coach. You will also meet our affiliates, Deborah Ernst and Kestin Gussoff, who will be involved with guiding your essay writing. Your teen will register for the Common App, leave with the basic forms complete (not essays), and learn all about supplementary forms, and much more. Junk food provided!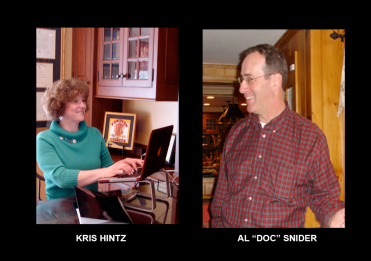 Contact Us or email us at info@positionu4college.com to indicate your interest.
Please sign up to receive our eNewsletter for updates about additional workshops.
---
POSITION U 4 SUCCESS IN COLLEGE
Workshop for College Freshmen
TBD 2018
Workshop Price: $75 per student (4 hour group workshop)
Position U 4 College Office in Basking Ridge, NJ
Email to register: info@positionu4college.com
Help prepare your teen to navigate this major life transition and thrive in college through our unique workshop, We plan to hold this workshop in early January, when college freshmen are home for winter break, and they have a frame of reference from their first semester to fully benefit from this interactive workshop.
Key Topics:
Academic Success Strategies
Building Relationships with Professors
Navigating the Sea of Extracurricular Organizations
Leveraging Leadership Opportunities
Everything You Ever Wanted to Know About Greek Life
Being Social Without Risky Behaviors
Sexual Relationships
Eating, Sleeping, and Taking Care of Yourself
Getting Emotional Support for Loneliness, Stress, or Depression
Mapping Out Your College Plan
The Untapped Free Resource: Career Services
The Importance of Undergraduate Research
Internships: Don't Wait Until Junior Year
The Friends and Family You Left Behind
Please sign up to receive our eNewsletter for updates about the next workshop.