"Each friend represents a world in us, a world possibly not born until they arrive, and it is only by this meeting that a new world is born." – Anaïs Nin.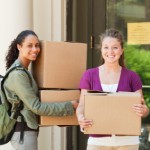 Soon after families of high school seniors send in the enrollment deposit for the chosen college, a packet will appear in the mail with information on freshman housing and questionnaires that need to be returned with indication of preferences.  Most information can also be accessed earlier on the college website, either publicly or through an "accepted student" portal. Your student should also get the scoop from the college's Facebook admitted student page. After the May 1 enrollment deadline, residential options are often chosen on a first come, first serve basis, so it is a good idea to familiarize yourself with the alternatives as early as possible. What housing choices does a freshman have at your chosen college, and how does one go about deciding? What are the relevant factors your teen should be considering?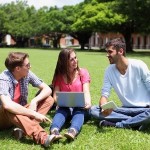 1. Location. Consider the location of each dorm option on the campus, and how that location may impact your freshman's daily life (i.e., getting to and from classes, need for a shuttle bus or bicycle, proximity to the library and dining hall, safety at night). Most colleges offer freshman dorms in the same proximity (often built around a courtyard, lawn or  "quad"), which will create spontaneous social opportunities for all the new students to get to easily meet and know each other.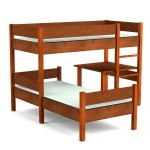 2. Physical Features. The housing website will actually show dorm floor plans, so take a look. Does your student want a single, double or even a triple? A double is usually the most popular option, since most freshmen prefer to have a "buddy" to help them get oriented, even if they don't end up being best friends with their roommate long term. Some residence halls use a "suite" concept, which is nice, because it allows a freshman to interact daily with more students, offering great "bonding" opportunities. What are the sizes of the rooms? Is there a common room, or lounge, on every floor? What furnishing is included in each room? Age of the building is also a consideration. Older dorms may lack modern amenities, such as air conditioning. On the other hand, sometimes older residence halls may offer architectural character, larger rooms and closet space, or even a sink in the room.
3. Residential Colleges and Academic-Themed Housing. The original concept of a residential college is a division of a university that places academic activity in a community setting of students and faculty, usually at a residence with shared meals, the college having a degree of autonomy and a relationship with the overall university. Prominent historical models for residential colleges are the colleges of U Oxford and U Cambridge in the UK and the institutions based on them in the U.S., including Harvard,  Yale,  Princeton, U Penn, Rice , Wash U in St. Louis, U Miami, U Michigan Ann Arbor,  U Virginia, Middlebury, and Northwestern. For a full list, see collegiateway.org.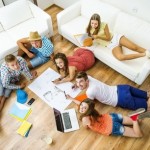 However, the term residential college is also used to describe a variety of other models, including housing with an academic or special interest theme, often with some shared educational programming. For example, Bucknell University offers freshman housing with the following themes: Arts, Environmental, Global, Humanities, Languages & Culture, Social Justice, and Society & Technology. Freshmen choose a theme and pick a freshman seminar related to that theme. The students in that themed residence hall share activities and even go on trips together to promote bonding. Many colleges also offer shared housing for honors program students. For a list, see insidecollege.com.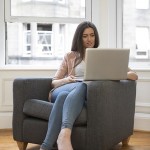 4. Lifestyle Housing. Most colleges today attempt to be sensitive to the different backgrounds, lifestyles, and value systems of their students by offering specialized housing options. Most schools offer a "wellness" or "substance-free" dorm. This approach not only gives substance-free students the freedom to live and study without the disruption caused by partying, but it allows them to connect with  students who share their preferences. Students who choose a healthy, substance-free lifestyle do not have to feel like they are a minority among college students; they will be able to see, right from the beginning, that there are many young people on campus who share their values. Along the same lines, some colleges offer "quiet" dorms or at least "quiet" floors. What a concept! I wish they had thought of this when I was in college. For a list of colleges providing substance-free or quiet dorms, see insidecollege.com.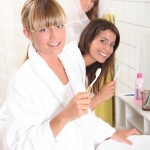 Co-ed dorms, of course, are by far the norm. In fact, Catholic University's return to same-sex dorms a few years ago was met with predictable media backlash.  Many colleges offer gender-neutral housing, which means a student can room with a person of the opposite sex. Gender-neutral restrooms are also common. However, for privacy's sake, many colleges do offer same-sex floors. Brown University, for example, offers same-sex floors within its co-ed dorms, with educational programming designed to help residents explore women's and men's issues through events focused on gender.
If your student has a physical disability that requires special consideration beyond the standard accommodations such as wheelchair access, I recommend that you contact your college housing office directly.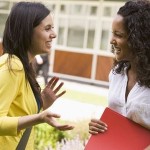 5. Roommate. Your college will typically send out a questionnaire that will not only capture your student's dorm and room preferences, but your roommate preferences as well. Typical questions include smoking or non-smoking, early riser or night owl, quiet or noisy, Felix or Oscar, and so forth. Once your teen has been assigned a roommate, encourage contact before school starts, through email or Facebook, so both parties will have an idea of what to expect. Advance contact also provides a good opportunity to decide who brings what (e.g., TV, microwave-fridge, video game console, vacuum cleaner, etc.).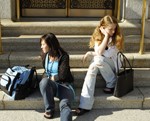 It will be difficult to prevent all possible problems that might arise with a roommate, since beyond these basic questions there is quite a bit of randomness involved (or let's call it serendipity). The freshman roommate situation is an iconic learning opportunity; it is probably the only random roommate selection your child will ever have to encounter, because afterward he or she will decide based on friendship. I remember beginning several roommate situations determined by computer selection during my own college career; some became dear friends, others nice but forgettable situational neighbors, but all turned out to be valuable learning experiences. If it's a disaster, with your son or daughter getting "sexiled" every night, or finding out the roommate is a nut job, a room change can (and should) be promptly arranged.