"He is the best physician who is most ingenious inspirer of hope." – Samuel Taylor Coleridge.
Your high school student has always wanted to be doctor, physical therapist, or a dentist. What guidance can you offer to help prepare for a pre-health program in college? It is a complicated process! Let me suggest an approach for clarifying what your student's interest is and where it may be leading; then how to further explore it, research it, and find a college and career in which it can be nurtured, expressed, and developed into a way to uniquely contribute to the world.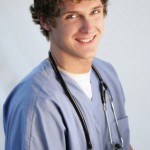 1. Clarify the interest. Is your student motivated by a desire to help others, and if so, how? Probe to see what medical specialties or  interdisciplinary fields, if any, intuitively appeal to your son or daughter, such as: surgery, internal medicine, anesthesiology, dentistry, dermatology, emergency medicine, genetics, general practice, OB/GYN, opthamology, pediatrics, rehabilitation, psychiatry, or hospice/palliative care. Is your student drawn to working with a specific population, such as: infants, children, adolescents, mothers, women, athletes, geriatrics, trauma survivors, people from disadvantaged communities or the third world, the mentally ill, or even the terminally ill?
The population your student is drawn to help may influence the choice of an undergraduate major. Any major is acceptable, as long as he or she takes the pre-clinical sciences required by the AAMC. Determining the target population may help your son or daughter decide on a medical specialty, or even to pursue a different career path altogether (such as psychology, education, social work, or allied health sciences).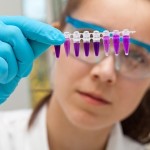 Is your adolescent fascinated by the analytical side of medicine, solving problems, advancing medical science, or contributing to public policy, but not interfacing directly with patients? Diagnostic specialties abound: clinical laboratory sciences, pathology, radiology, nuclear medicine, and clinical neurophysiology. Analytical specialties and interdisciplinary fields include: biomedical engineering, clinical pharmacology, disaster medicine, forensic medicine, and preventative medicine.  
Inquire about your son or daughter's medical interests at well-chosen moments, when he or she is in the mood to open up. Your adolescent may only be able to identify broad-brush areas now. However, the path to medicine is difficult, requiring mature, serious thought and focused planning. The earlier your teen can identify interests more specific than "I want to be a physician," the earlier he or she can gain experience in those areas.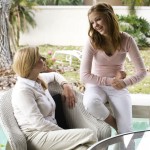 2. Evaluate the skill set. Does your student excel in math and science? You'd be surprised at how many teenagers say, "I want to be a doctor," with C's in chemistry. A parent can offer a gentle reality check for a student who is attracted by Hollywood's glamorization of medicine, but who doesn't truly comprehend what it will take. Help your teen make the connections. If a student doesn't thrive in math and science, he or she will not survive (or enjoy) the road to medical school.
Perhaps your student is strong in math and science, but not sufficiently quantitative to excel taking the most rigorous route, such as undergraduate training in biomedical engineering, a GPA-buster if there ever was one for prospective medical students. A psychology undergraduate with excellent grades in the pre-clinical sciences can become a physician just as well as an engineer can (and there is so much biology and neuroscience in psychology today, geriatric psych majors like myself would not even recognize the field).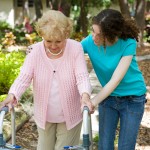 If your teenager is really saying, "I want to help people," there are many "qualitative" helping fields, in education, counseling, and social work. Or if your son or daughter is proficient at math and science, but not geared for spending a decade competing in an intense academic environment, there are numerous rewarding, in-demand healing occupations not requiring such a long, competitive, expensive training track. Examples: Nurse, physician assistant, physical therapist, occupational therapist, medical technologist,  nutritionist, athletic trainer, or alternative medicine practitioners like chiropractors or naturopathic professionals.
3. Create opportunities to explore a wide spectrum of medical interest areas. Pre-college programs can provide great academic exposure for exploration of interests, although these expensive programs are certainly not necessary for gaining acceptance at elite colleges. Brown University offers one of the best smoragasbords, in recent years offering such courses as So You Think You Want to Be a Doctor; The Body: An Introduction to Human Anatomy & Physiology; Stem Cells, Cloning & Regenerative Medicine; and Research Techniques in Biomedical Fields. Cornell Summer College also offers great programs, such as Biological Research and the Health Professions.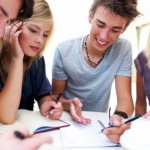 Enrichment programs can also offer exposure to real-life healthcare issues. The National Student Leadership Conference is a superb program held on college campuses throughout the country. It teaches a leadership process within a context of a content area (e.g., medicine, international relations, business, defense and intelligence, journalism and communications), with speakers and field trips, and facilitates team problem-solving in response to a simulated issue related to the content area. My own son participated in one of these programs years ago, and I was pleased with it on every level.
If your student is drawn to the "helping" side of medicine, there are plenty of opportunities to explore settings and populations. Encourage your teen to volunteer at a local hospital; get CPR and first aid training or even EMT licensing to serve on a first aid squad; help with a blood drive; or visit disabled veterans or seniors. Visit Web sites that match volunteer age, interests, and zip code to local needs. Good bets: Idealist.org; VolunteerMatch.org; Servenet.org; 1-800-Volunteer.org; YMCA; American Red Cross; and National Council of Jewish Women.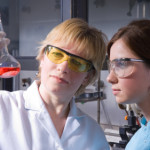 If your teen is interested in research, possibilities include: U Penn's Penn Summer Biomedical Research Academy; U Pitt's UPCI Cancer Institute Academy; and National Insitute of Health's Summer Intership in Biomedical Research offers promising links, although some opportunities are only for students in the program's local area and others are geared to underrepresented minorities. Over a hundred New York, New Jersey and Connecticut high schools are affiliated with a program called Science Research in the High School, sponsored by SUNY Albany, in which juniors and seniors take a science research course for college credit and work with professional mentors participating in research.
If you have a family contact in the research field, do not be shy about seeking out a shadowing or lab internship with that professional for your prospective pre-health student. Also check out Ultimate Guide to Summer Opportunities for Teens by Sandra Berger.
Academic enrichment, volunteer and research experiences are critical for helping your son or daughter do a "reality test" possible medical interests. Maybe your adolescent faints at the sight of blood, or is bored stiff isolated in a white-coat lab setting, or finds a hospital environment too traumatic, depressing, or smelly. These are all countra-indications for a medical career!
4. Research colleges and universities offering pre-health programs. A superlative resource is Steven Antonoff's The College Finder and its partner Web site, CollegeXpress.com. Antonoff's "Experts' Choice" list of schools with excellent pre-med programs includes: Amherst, Bates, Brown, Bucknell, Carleton, Colgate,William & Mary, Emory, Franklin & Marshall, Grinnell, Hamilton, Johns Hopkins, Knox, Muhlenberg, Northwestern, Pomona, St. Louis U, St. Olaf, ,Stanford, U Chicago, U Penn, Vanderbilt, Washington U in St. Louis. More "usual suspects" are on  the "Honorable Mention" list. It is especially important that the school (and major) be a good fit academically, and not impossibly rigorous or competitive for that student's skill level, such that the undergraduate can maximize GPA. It is also critical that the school's pre-med advising is user-friendly, proactive, nurturing, and reputed to be highly informative and helpful.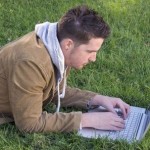 We all know how difficult it is to get into medical and dental school and what a long (expensive!) haul the training process is. If your student is an exceptionally high performer, he or she may want to consider a combined undergraduate-professional school program (8 years), an accelerated program (6-7 years), or an early assurance program (after sophomore year). Some programs guarantee a place in a specific medical or dental school; some are provisional based on GPA and MCAT or DAT.  CollegeXpress.com lists combined medical programs and dental programs. The Medical and Dental School Help Web site also details BA/MD programs and BA/DDS programs. Books on the market are at least five years old, so Web sites are a better bet for up-to-date program information.
Obviously, it would be nice for your student to know where he or she is going to medical or dental school at age eighteen. But it is a complex decision to make as a high school senior. Here is the countervailing logic: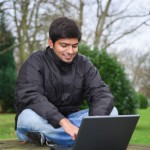 First, it is extremely difficult to get into these programs, especially at elite schools whose freshman acceptance rate is 10-20 percent. If a student's credentials are sufficiently exceptional to gain entry to a combined or accelerated program, he or she may also be able to conventionally gain acceptance to a more highly regarded undergraduate institution and eventually a leading medical school. (These agreements are not binding; if a combined degree student decides to apply to other med schools he or simply loses his guaranteed "seat" at the combined program's med school).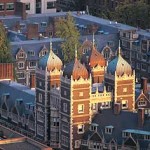 Second, these institutions create  programs to suit their own needs. They are, of course, seeking to attract the highest performing students, often with specific characteristics (e.g., humanities majors, students interested in rural medicine). Some med schools offer special programs to attract the best and brightest, to compensate for the fact that they are not top ranked, not connected to world-class research hospitals, or  located in high crime inner cities. While there are many excellent medical schools offering special programs, some of the best med schools with connections to extraordinary teaching hospitals do not. Examples: Harvard, U Penn, Johns Hopkins, Columbia, Cornell-Weill, Emory, U Michigan, Duke, and Stanford. For student and parent discussions about combined programs, check out College Confidential or Student Doctor Network.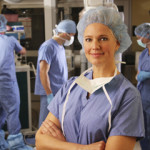 5. Encourage your student to explore long term career trajectories. Suggest informational interviewing with family friends who work in the field. What are the long-term rewards and frustrations of a career in medicine? What concerns should your student be prepared to encounter? Urge your son or daughter to find an opportunity to shadow a doctor or even view a surgery, if he or she is volunteering at a hospital or your family knows a medical professional who can arrange such an experience.
Related reading: Planning a Career in Medicine: Discover If a Medical Career Is Right for You and How to Make It Happen by Stephen Nelson, Becoming a Physician: A Practical and Creative Guide to Planning a Career in Medicine by Jennifer Danek, The Ultimate Guide to Choosing a Medical Specialty by Brian Freeman MD, and Med School Confidential: A Complete Guide to the Medical School Experience: By Students, For Students by Robert H. Miller.