"The stretching of your faith is immediate pain that results in ultimate gain. It is in the waiting that we become who we are meant to be." -Mandy Hale.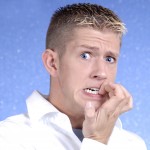 November and December of senior year, probably the most nerve-wracking time in the whole college application process. Your high school student may have chosen to apply Early Decision "ED," Early Action "EA," priority application, or rolling admissions. Even if your teen has decided to apply Regular Decision, the school atmosphere  will be wired with contagious tension for all seniors during the next few weeks. For early applicants, the white-knuckle, nail-biting suspense really sets in now. That wilderness of free-floating anxiety and acceptance stress between Halloween and Christmas. It is such an all-or-nothing feeling, as though your kid's whole self-worth and future destiny rests on one online message. It starts: "Congratulations…" or perhaps something else. You won't need to read the rest. As a parent, keep it in perspective, and pass on your wisdom to your student. This is not an all-or-nothing verdict."ED" was a college enrollment invention to guarantee yield, not for families' benefit. It gives applicants a slight acceptance advantage and early relief in the tortuous college process, in exchange for losing the chance to compare merit scholarship packages and a longer incubation time for college exploration.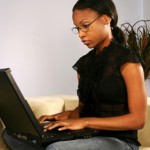 "EA" was created to help admissions people spread out their workload. The "EA" option has become attractive to applicants who do not want to commit to a school, but still desire an "insurance policy" of good news before Christmas, and it is easy to apply to Common App "EA" schools that do not require supplemental essays. Consequently, many "EA" schools become swamped with applications in November. Deferrals are sometimes the admissions department's only choice for piles of applications they can't even get to before Christmas. In fact, some "EA" colleges now tell applicants at their information sessions that, far from being an admissions advantage, "EA" could be a disadvantage. It varies by institution, and families with students with credentials that are borderline for an individual college should discuss whether to go "EA" or Regular Decision.
Be realistic during this time period, and prepare your student for the most likely outcome. Was this university in the realistic range, perhaps a slight reach, for which the early advantage will likely compensate? Or was this school a "Hail Mary Pass" to which your teen applied early to maximize advantage but still a long shot? The Early Decision "wild card" phenomenon is overrated, and many applicants use it to bet on a dream school that is a "pipe dream" delusion. A student might say, "I just want to try, and if I don't get in, it's no big deal." But adolescents generally have thinner skin than they realize, and rejection is never going to feel good. It is a good idea to prepare your son or daughter, especially if you know that the ED school was not too realistic.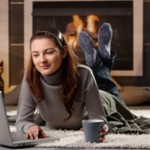 If it's a long shot, help your student put it on the back burner. Emphasize that it is only one of many options. Keep your teen working on essays for "RD" schools (and he or she may be able to choose an ED2 school in January as well). If December's decision is disappointing, your student will not be overwhelmed by consequential application work required over the holidays before January deadlines. Help your student understand that the early game is only part of the whole college application process. If the early game does not work out, that does not mean that the college process will not work out for your son or daughter. Many applicants go back to the drawing board in January, and many more do not even apply at all until January. Help your student to take the long view: even if there are short term disappointments, by April he or she will probably be quite pleased.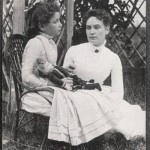 Throughout the college process, your family has probably heard the term "dream school" over and over. I do not favor that appellation with my clients, because it suggests that there is one (and only one) college where a student can thrive and be success. Of course, that notion is nonsense. I try to get the idea across that for each applicant, there are a number of great-fit schools, which balance academic atmosphere, geographic location, well-matched programs, and affordability. Frank Bruni's best seller, Where You Go Is Not Who You'll Be: An Antidote to the College Admissions Mania, relies on outlier success stories to make the naive anecdotal case that where one goes to college does not matter at all. I wouldn't be a college consultant if I believed that. However, I do agree with Mr. Bruni that one's life outcomes ultimately rest in his or her own hands, not a specific "dream school" branding. We do best to remind our children of Helen Keller's immortal words: "What I am looking for is not out there, it is in me."
Whatever the outcome will be in December, your adolescent will handle. It is a great life skill to learn how to develop contingency plans when one's first choice doesn't materialize. Resiliency is a quality we all need throughout our lives, and if this December turns out to be an opportunity for your son or daughter to develop it, so be it.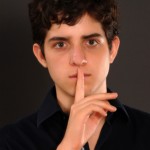 Advise your student to keep a low profile. If the news is disappointing, your teen may be uncomfortable keeping up a "game face" with peers, especially those receiving happy news. The opposite is also true. Friendships can become strained, at least temporarily.  So keep it close to the vest. The news will become clear soon enough. Follow this advice yourself with other parents. If your student chose not to apply early, what should you be doing now? Completing essays and applications. And "pushing the button" as soon as you can! Although "RD" apps are not due until Jan 1 or beyond, it doesn't hurt to get apps and supporting documentation in early. The sooner an application is complete, the sooner it can be reviewed, by readers who are "fresh" at the start of the evaluation process, not overwhelmed and burnt out. It will give your high school senior a feeling of closure as well, and that's got to be a good thing.