"Timing is everything." -Tommy Shaw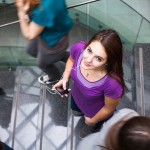 You read my post, Why Juniors Should Visit Colleges on Winter and Spring Break, knowing the importance of February and March break during junior year for campus tours. But despite parents' best intentions, life being what it is, the campus visits did not happen. Or you only were able to make it to one, and your teen did not like that school. Or your student's interests are changing so fast that your college list is a moving target. Will you still have time to visit colleges before applying?
The short answer is yes, but you have got to get organized, anticipating critical time windows. It is a good idea to check the colleges' websites for visit calendars, to make sure information sessions and tours are offered when you want to visit. Most schools require pre-registration for info sessions. Here are a few tips on key timeframes: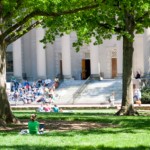 April is okay, especially if your high school allows its students to take a day off for college visits. Most colleges have information sessions and tours on Saturdays as well, so check their "visit" websites. Be aware colleges are also having "accepted student" events during this time, and do not sacrifice too much AP, IB or SAT/ACT study time to be off on campus tours. At the risk of stating the obvious, it is more essential that your student get the test scores required to gain admission to elite schools rather than doing a whirlwind tour of "dream schools" this spring.
Avoid May. Not only will your own student be in the midst of the all-important AP, IB or SAT tests, but colleges will be having final exams and commencement exercises. There is typically a break in admissions events in early May and you will be able to do little more than a drive-through.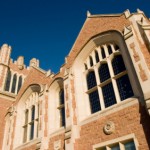 June is okay. After your student is finished any SAT or ACT testing or final exams in June, plan some college visits. There will be some students around: undergraduates taking summer courses and grad students doing research. It is not as ideal as visiting during the traditional school year, but your teen can at least get the feel of the campus, decide whether to rule out the school or learn more. If your son or daughter loves the school, plan to visit again in the fall to get the full picture.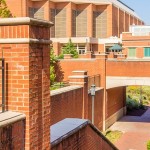 July to mid-August is suboptimal. If this is the only window you have, and the college is offering information sessions and campus tours, by all means, take advantage of the time. But there won't be many students around. The ghost-town campus doesn't help your teen picture whether or not he or she will fit in among the student body. If a school is still in the running after a summer tour, plan to visit again next fall. I would recommend your student spend this time more valuably by filling out the Common App, writing essays, or developing a resume for college admissions interviews.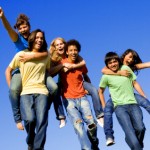 End of August is the quintessential hidden gem! Forego the shore that week; visit campuses instead. The colleges are filled with students, full of electric anticipation for the new school year. Orientation programs are going on. School spirit is high. And the admissions department is sponsoring information sessions and tours too. If you are considering applying Early Decision, it is especially critical that you use this last week in August for decisive college visits. Schedule an admissions interview, with a resume, if the school offers that option.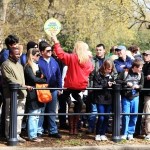 September weekends are great. Before senior year academics get too overwhelming, hit some nearby colleges' information sessions and tours. Your student will be able to get the whole enchilada of what the campus is like with a full student community kicking off the fall semester! Once your student's senior year is in full throttle, with standardized testing in mid-September and October, it will become difficult to visit prospective schools. Columbus Day weekend is probably the only realistic window in the fall (check for special open house programs on this weekend). And senior year fall is a critical time to boost scores, grades, and of course, fill out college applications.
Related posts: Tips for College Trips, How to Plan a College Visit, Video Interview: The College Visit.