"I like the cold weather. It means you get work done." -Noam Chomsky.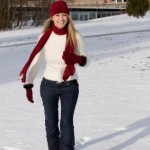 Weather? You might be surprised how often this topic comes up with my clients when discussing all the dimensions of college choice. Somewhere between the dimensions of institutional prestige, availability of programs of interest, size, setting, and cost, the subject of weather inevitably emerges. While it can be frustrating when a student rules out a university with the perfect programming for his or her field of interest based on weather, I certainly can understand. After all, the student is choosing a home for the next four years. This post offers some insights on how to best consider this dimension in the college search process.
1. Know oneself. In our psychologically savvy world, some students will quickly volunteer: "I suffer from SAD (seasonal affective disorder)." SAD is a common mood disorder in which a person becomes depressed during a certain season of the year, usually winter. Thought to be related to an individual's response to light, its symptoms include: difficulty waking up in the morning, nausea, tendency to oversleep and over eat (especially carbohydrates), lack of energy, difficulty concentrating on or completing tasks, withdrawal from friends, family, and social activities, and decreased sex drive. If my client feels that he or she has the tendency to be negatively affected by dark winter weather, I will back off on recommending a college in Northern Alaska.
On the other hand, if a student says, "I'm totally indifferent about weather," even after some probing, it is a pretty good bet that weather will not play a critical role in college choice. Some students even tell me that they feel more academically "driven" in when it is dark and gloomy outside. There are so many individual differences in weather preference, and it is important to know oneself.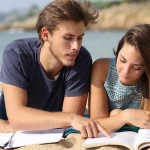 I frequently encounter students who have a strong preference for sunny, warm climates, even if they don't suggest that they suffer from seasonal affective tendencies. This is understandable, especially since I am often meeting with clients for the first time during the winter of their junior year of high school, when it is cold, grey, and rainy or snowy in New Jersey. This generation of college applicants are not reluctant to admit they like creature comforts at college, such as a beautiful campus, resort-like dorms, cute cafés and a Starbucks within walking distance, so why not fantastic weather year-round? Baby boomer parents who are considering a Southeastern retirement location have probably taken their family on vacation down South, and their teens are not uncomfortable exploring that region of the country for college.
Thus, we continue to see a rise in popularity among Northeast applicants for such schools as U Miami, U Georgia, U South Carolina, College of Charleston, Clemson, UVA, Duke, Vanderbilt, Emory, Tulane, Rice, Wake Forest, Davidson, Washington & Lee, U Richmond, William and Mary, James Madison, Sewanee, Furman, and Elon. The West Coast is also attractive to Northeast students, eager to attend University of California schools, the Claremont schools, USC, or, if remotely qualified, Stanford.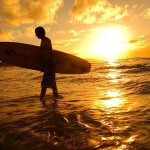 I do believe that students who are interested in Sunbelt campuses need to reflect on why. Are they selecting a resort for a four-year vacation or a college in which to prepare for a demanding career? Parents need to discuss this honestly with their son or daughter. While some students are psychologically hindered by seasonal affective issues in a cold, dark climate, other students may not have the maturity to focus on their studies in "eternal summer" weather on a campus a short walk from the beach.
I remember visiting beautiful UC Santa Barbara a few years ago; although I have known several high-achieving graduates of this highly ranked university, I couldn't help humming Beach Boys tunes: "Tell the teacher we're surfin', surfin' USA..." There are many temptations in college, ranging from substance abuse at an isolated rural school with wicked winters to a spring break beach mentality on a year-round sunny campus; you know your teenager, and what temptations he or she can resist on the road to a strong undergraduate GPA.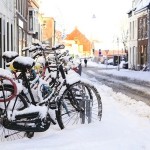 2. Research a School's Weather/Climate. I often tease students who reject any colleges that might seem cold and snowy, but they're always willing to make an exception for Boston. I remind them that Boston's average annual snowfall is 43.3 inches. Compare that to the average snowfall for other Northeast Corridor cities: Providence, RI is 33.8; Storrs, CT is 30.2; New Haven, CT is 27.6; New York, NY is 26.9; and Philadelphia, PA is 22.4.  Many inland university towns in the Northeast and New England have much more snowfall, of course, such as Ithaca, NY's 65.2; Binghamton, NY's 83.4; Syracuse, NY's 123.8; and Hamilton, NY's 126.4. My point is that a weather-sensitive applicant should research the actual weather averages for the location of a prospective college, instead of simply relying on the "halo effect" a college enjoys because of its location's "sexiness."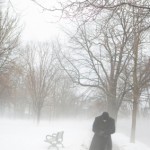 Prejudices without research-based knowledge particularly apply when students are less familiar with the college's geographical region. For example, when I mention some of the excellent prospective colleges in Minnesota, students often shudder, "B-R-R-R!" But as I have pointed out in a recent blog, the average snowfall in Minneapolis is 54.4, not much more than State College, PA's 49.7 or Madison, WI's 50.9. The twin cities are easily "out-snowed" by other college towns, such as Williamstown, MA with 60.8; Bowdoin, ME with 66.8; Burlington, VT with 81.2; Rochester, NY with 99.5; or Boulder, CO with 193.3.
Northeast applicants willing to consider data instead of stereotypes may find some hidden gems in the land of ten thousand lakes, such as U Minnesota Twin Cities, ranked 25th by US News among public universities or Carleton, ranked 8th by US News among liberal arts colleges, ahead of Northeast darlings such as Vassar, Hamilton, Wesleyan, Colby, and Colgate.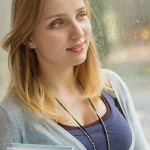 Students who struggle with seasonal affective disorder might also want to check out rainfall, which can be as depressing as snow (or more), and lead to uncomfortable humidity in the late spring and early fall of the school year. Many Southern cities get an awful lot of rain! The average annual precipitation of Charleston, SC is 51.0; Houston, TX is 52.3; Decatur, GA is 52.7; Miami, FL is 61.9; and New Orleans, LA is 62.5. These rainfall levels are actually higher than the major cities in the Pacific Northwest.
Like every dimension of college "fit," a school's characteristics such as weather and climate need to be thoroughly researched.  And the school should be visited during its worst time of year, not its best. After all, this campus will be your son or daughter's home for four years.