"The beginning is the most important part of the work." -Plato.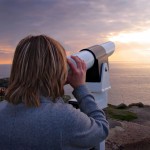 As a college admissions consultant, I often hear parents and their students ask at the end of junior year of high school, "What can we be doing during the summer to prepare for the crazy senior year fall ahead?" You are wise to want to get a jump on the college application process, because there actually are concrete actions you can take this summer that will make the fall a little easier. This blog post lays out five answers to that crucial question.
1. Brainstorm—and write—the Personal Statement Essay. The Common Application's 5 essay prompts are available on its Web site. For more guidance about writing this essay, read my post, "How to Approach the Common Application Personal Statement Essay Prompts." Getting this pivotal project out of the way this summer will give your student such a sense of relief. It will also free up valuable time in the fall for acing academics or retaking standardized tests, writing school-specific supplemental essays (which do not become available from the individual colleges until September), and actually applying to college!
2. Fill out the basic Common App. For local New Jersey or New York students, Position U 4 College runs a group workshop on several weekends in August and September. Our first workshop is scheduled for . Our e-newsletter will advise when additional programs will be added in September,  so subscribe and stay tuned!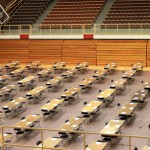 3. Get tutoring for the ACT or SAT. Whether your student is taking the test for the first time or the second (or third), summer is a great time to prepare, since the brain is not overburdened with other academic content. I strongly suggest one-on-one or small group tutoring if you can afford it. Most important of all is practice, not just sections but the entire test, under realistic timed conditions. If you have a student athlete, he or she will be doing intense pre-season training for fall sports in August, before school responsibilities begin. The sports training metaphor certainly holds for standardized testing. The first ACT in the fall is in mid-September, and the first SAT is in early October, so intense August studying with refresher work right before the test date is an excellent strategy.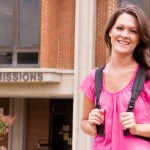 4. Visit college campuses from mid-August on. As I mentioned in my post, "The Critical Months for College Visits,"  students are back on campus in mid-August, with the exuberant anticipation of a new school year. Orientation programs are in full swing and school spirit is high. Your teen will get to authentically experience the atmosphere of the student community (in contrast to earlier in the summer when many campuses are like "ghost towns"). The Admissions Team is sponsoring information sessions and campus tours.  If your student is considering applying Early Decision, it is especially desirable to visit prospective schools by the end of August. Schedule an admissions interview, with a resume, if the school offers that option.
5. Help your teen find a summer experience that will help his or her self-discovery process prior to applying to college. This experience does not have to be a fancy, expensive, residential, or travel program in an exotic locale. If it is an impressive academic or professional opportunity acquired through competitive selection, that would certainly add to your student's credentials, especially if applying to a highly selective college. But the most critical ingredient is the opportunity to explore and determine whether a specific field of study or career path "feels right" after immersion in that area.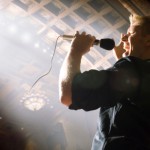 For example, if a student is wondering whether to choose a physical science or engineering major (which are in different schools within a university), attending an engineering pre-college program could help make that determination. If a student interested in theater is considering whether to pursue a highly competitive, audition-based Bachelor of Fine Arts in a conservatory or a Bachelor of Arts in a liberal arts environment, a summer program could help gauge whether the student has what it takes to gain acceptance to a BFA program during senior year.
If such experiential programs are not affordable or feasible, a rising senior can certainly do a customer service job that earns money; there is much to be learned from hourly employment (i.e., people skills, service orientation, stamina, grace under pressure, teamwork, reliability and responsibility). As I wrote in my post, "Ten Ways for Teens to Spend the Summer," encourage your student to do anything in the summer, ANYTHING BUT NOTHING!
Related posts: How to Approach the Common Application Personal Statement Essay Prompts, Ten Ways for Teens to Spend the Summer, The Next Six Months of College Visits.