"My secret is practice."  -David Beckham.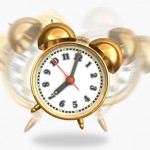 The alarm clock rings, startling me out of sound REM sleep. I grab it furiously, switch it off, and hurl it to the floor. Then I glance at the time, and—YIKES! I'm late! I leap out of bed. It's Saturday morning and I'm missing the SAT's! I'm in a cold sweat until I realize it's just a dream. Whew! I'm almost sixty, and…I don't ever have to take the SAT's again. But I still have that nightmare. Doesn't everybody? While we are not standardized testing tutors, at Position U 4 College, we generally advise students still living that nightmare. Recalling my own test anxiety, I recommend a schedule of standardized tests that gets the biggest bang for the least amount of testing. Still, I suggest whatever regimen that is practical for a student's specific goals. Let's go through a potential test schedule, year by year,  and I'll show you what is optional and what is not.
9th Grade: No worries yet. If your student has a passion for a pre-health career (especially an accelerated medical program) and is enrolled in freshman biology, he or she should take the SAT II Subject Test in Biology. Take it in June after mastering the year's content and it is still fresh. It is a good experience in cumulative retention.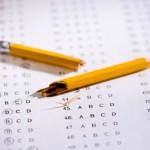 Caution on SAT II Subject Tests: only take them if you are proficient in the subject. You don't take them with a general college-bound population (like SAT or ACT); you take them with students who excel in this subject. Check the percentile rankings. If you get 700 in Biology, you are only in the 84th percentile in that highly skewed group. Conversely, 700 in the SAT Math section puts you in the 93rd percentile. A great score can enhance one's application, but keep in mind that it is the SAT or ACT that figures into a college's freshman statistics, so that is the score that will matter the most to them.
Only a few higher institutions (some Ivies, such as Dartmouth, and elite technically-oriented schools, such as MIT and Carnegie Mellon) absolutely require SAT II tests; many require SAT IIs unless one takes the ACT, some "highly recommend them," and some "consider them." Compass offers a comprehensive list of what is required where. Always check the school's web site because SAT II requirements do evolve.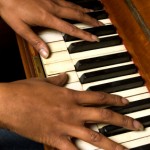 10th Grade: In most high schools, your student will take the PSAT  twice (in school, in October). It is truly practice for sophomores, in school under genuine test conditions. Should you urge your son or daughter to practice with a test book? I say yes: success breeds confidence. Would you ask your student to sightread the music at a piano recital, or appear in a play without learning one's lines? In my view, it is a waste of the PSAT exam sitting to walk in with no familiarity at all. However, it is not necessary to go crazy on tutored prep for the PSATs during sophomore year.  Your student has probably not had all the math necessary to ace it, so interpret results with a grain of salt.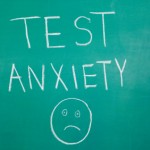 The 9th Grade Biology approach works for 10th Grade too. If interested in pre-health, especially accelerated medicine, take SAT II Chemistry in June after a year of Chemistry. Verbal students applying to selective colleges that encourage Subject Tests can take SAT II Literature, if familiar with British and American literature, but study a test book for terminology on figurative language. 10th Grade testing decisions are opportunistic and case-by-case. Some high schools offer AP (Advanced Placement) in 10th Grade, so your student can take a related SAT II  in May the Saturday after the AP Test. The idea is to take a test after a year of content, while it is still fresh in one's mind.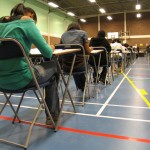 11th Grade: This is the big testing year. First, your  junior will take the PSAT-NMSQT, in school in October. This one counts, not with the colleges, but for the National Merit Scholarship Program. Also, note the National Achievement Scholarship Program for African-Americans and the National Hispanic Recognition Program. Of the 1.5 million NMSP entrants, about 50,000 qualify for recognition. More than two-thirds of qualifiers receive Letters of Commendation; a third of the 50,000 become Semifinalists, 94% of whom go on to become Finalists. Over half the Finalists are selected for merit scholarships. When applying to college, your student will be thrilled to have academic awards to put on the Common App (which asks for five). NMS Commendation is a great one!  
For information on the newly designed PSAT's relationship to the NMSP, read The Washington Post's "Scores for the New PSAT," and Test Masters' College Compass  article, "What PSAT Scores Could Make the Cut for 2016?"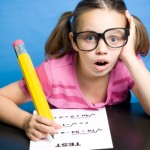 The 2016 redesigned SAT brings the SAT closer to the ACT, so the age-old question of which test is best for your student is becoming moot. Working with a tutor or test center, have your son or daughter take diagnostic tests for both and decide if one test is slightly better, then go with it exclusively rather than taking both tests junior and senior year.The SAT/ACT test date pattern goes like this: Jan-SAT, Feb-ACT, Mar-SAT (no Subject Tests), Apr-ACT, May-SAT, Jun-Both, Sep-Both, Oct-Both, Nov-SAT, Dec-Both. And remember Malcolm Gladwell's 10,000 hours of practice.
June of junior year, take one of the SAT II Subject Tests in Math. Math Level 1 tests algebra, geometry, basic trigonometry, algebraic functions, and elementary statistics. Math Level 2 covers numbers and operations; alegbra and functions; coordinate, three-dimensional and trigonometric geometry; data analysis, statistics and probability. Compass Education Group says you need to have completed pre-calculus with a solid "B" or better to feel comfortable on Math 2. The content of the Math 1 test extends only through Algebra II and basic trigonometry. Only quantitative college majors, such as engineering, require Math 2.
12th Grade: Your teen will probably retake SAT or ACT in the fall, as well as a few SAT II Subject tests, depending on how selective one's college list is. Compass offers a list of what is required where. Delay foreign language tests until November, assuming you are still studying the language. You want to be as advanced in the language as possible. November offers "with listening," which sounds hard, but is not.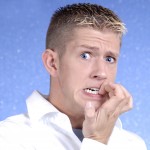 "STOP! " you say. "You said you were going to help minimize testing!" I know. Depending on where your son or daughter goes to college, he or she may need NO standardized tests. If applying to a large state university, your student will need the SAT or ACT, because state schools are more reliant on "the numbers" than private institutions. If your son or daughter has a learning challenge that requires accommodations such as extra time or taking the exam in a separate room, it is available with proper documentation way ahead of time (SAT, ACTs); check with your guidance counselor at least by tenth grade. Some private liberal arts colleges are test-optional, listed at FairTest.org, So you may not have to wake up from that recurring dream for the rest of your life.